Eurozone debt hit 90% of its economy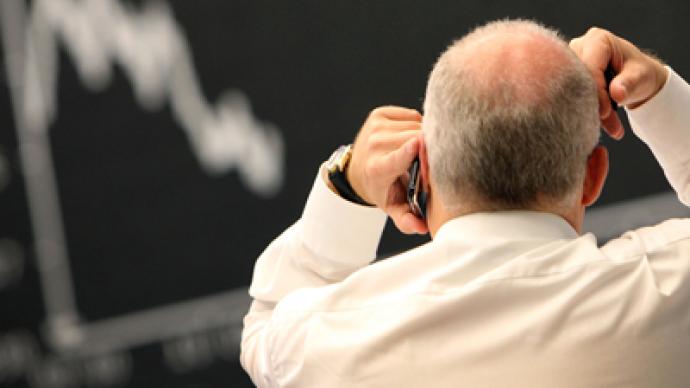 The total debt of the 17 eurozone member countries reached 90% of the value of the union's economy at the end of the second quarter of 2012, according to the data provided by Eurostat.
Europe's public debt rose from 88.2% in the previous quarter to the highest level since the euro was launched in 1999, as reported by the EU's statistics office. In the EU-27, government debts rose to 84.9% of combined GDP (against 83.5% in March). Greece's debt remains the highest accounting for150.3% of the country's GDP, while Italy holds the second-largest debt of 126.1% of GDP. While the public debt of Germany, Europe's strongest economy nowadays, amounts 81% of GDP. Greek debt grew to 150.3% of GDP in the Q2 from 136.9% in Q1 though the country's debt was reduced to 280 billion in March from 341 billion as private investors agreed to write down part of their loan.The unresolved economic problems of Europe dented investor confidence, making it harder for countries to boost growth. In October a survey from the IFO Institute found business confidence in Germany fell below expectations and dropped for the sixth month in a row. The IFO index for October dropped to 100 from 101.4 in September.Germany has been staying afloat amid the eurozone's crisis supported by growing exports from the likes of BMW, Volkswagen and Bayer. But in the second quarter, exports fell to 0.3% of German GDP from 0.7%, as many European countries cut demand for German products. "Surveys are reflecting the gloomy outlook for exports and uncertainty about the prospects for global economic developments," the Germany's Bundesbank said in a report.Experts expect the eurozone to plunge into recession in the third quarter of the year when official figures are released next month. A recession is technically defined as two quarters of negative growth in a row. "There are increasing signs that a perceptible expansion of economic growth in the third quarter of 2012 will be followed by stagnation or even a slight decrease in gross domestic product in the final quarter of the year," according to the Bundesbank.
You can share this story on social media: