Lithuania pushes on gas pipeline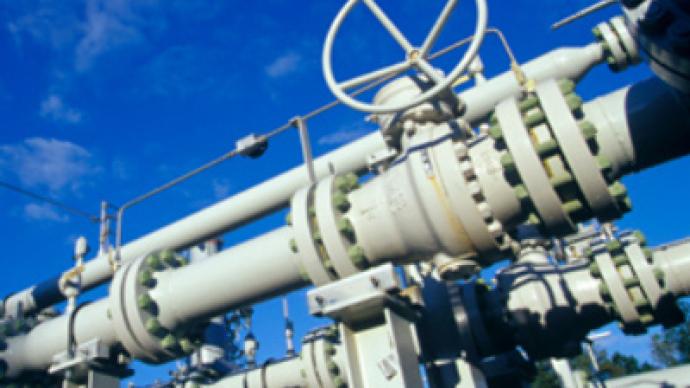 Lithuania is pushing ahead on its plans for an 'Amber Stream pipeline, after Gapzrom had earlier rejected the idea, looking to use Qatari LNG accessed through a Polish terminal.
In June 2009 the QatarGas Company signed a supply contract for 1 million tones of LNG through a Polish Terminal which is to be built by 2015. Several agreements are still to be signed before construction starts.
Earlier Gazprom has rejected the Amber gas pipeline through the Baltic countries, as well as the construction of the second branch of the Yamal-Europe pipeline through Belarus and Poland, in favor Nord Stream and the Baltic Sea route.
Polish gas demand, according to forecasts, will increase by 2015 to 18 billion cubic meters a year. But with local production of more than 4 billion cubic meters a year, along with supply through the proposed terminal from Qatar, and additional supplies from Germany, the share of Russian gas in the total balance will be reduced. Proponents of the new system believe better prices can be gained than through Russia.
The operators of gas transmission systems in Poland and Lithuania signed a memorandum on construction of the Amber Pipeline on August 2. The memorandum, which will be submitted to the European Commission in the first quarter of 2011, provides feasibility analysis on its construction.
Polish Prime Minister, Donald Tusk, says that there are still issues to be addressed over a long term gas supply agreement with Russia.
"We will try to optimize the solution to make the Russian gas more affordable and keep the flexibility of our contract relations."
Troika Dialog analyst, Valery Nesterov, believes that the economic viability of any proposal to bypass Russian gas has s till to be proven.
"It has been noticed that during this time EU countries are progressively working under the construction of supplementary terminals uniting the gas transition system of the EU. This concerns the improvement of Energy security. Finland also doesn't want to be 100% dependent on Gazprom gas. Poland has already announced it will access gas from Denmark and Norway. But these projects are yet unrealized because of the high cost of the gas from Denmark and Norway. Moreover, it is not yet understood weather the Qatar gas will cost less than supplies from Gazprom. Probably, gas from Qatar will be purchased not on the spot market but under long term contracts, which definitely makes this gas more expensive. Another issue is that construction of the LNG terminals and pipe branches for liquefied gas is expensive and the Baltic channels are already overloaded. The sea is quite shallow for large capacity methane carriers. That means that Baltic countries want to just secure gas supplies by having different options and suppliers."
Nesterov adds that Gazprom's ability to offer more attractive options shouldn't be underestimated.
"Gazprom had supplied over 4.7 billion cubic meters of gas to Lithuania, Latvia and Estonia in 2009. Assuming the possibility of these countries purchasing 1/3 of Gazprom volume gas aside through, for example, the LNG terminal, Gazprom will take action to reduce prices or offer other attractive conditions."
You can share this story on social media: