Gazprom CEO to get $4mn iOS-based tablet to 'rule them all'
Published time: 16 Jul, 2013 11:00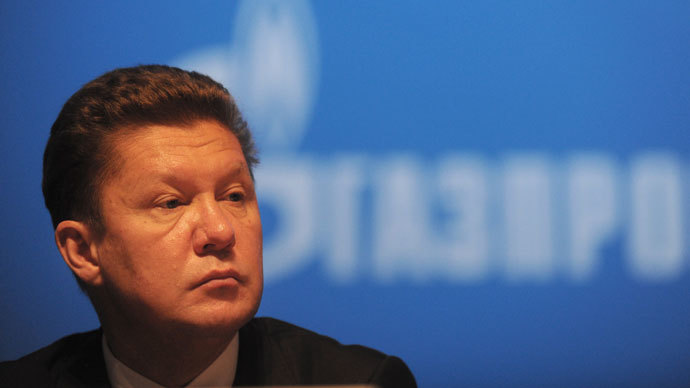 Russia's state-owned Gazprom is ready to invest around 4 million dollars to create a tablet PC for its CEO Aleksey Miller, which will help him monitor and manage all Gazprom activities live.
The company has announced a tender for creating an iOS-based device which would become a think-tank for the management of the whole corporation. Miller is to monitor Gazprom's economic and administrative performance with its help.
The device will support 3G and will be connected to Gazprom's data storage, according to the technical requirements. Each application would start within 5 seconds and the delay on screen switching will be no longer than 3 seconds. It is also stated that the tablet will operate 24 hours, 7 days a week, 365 days a year. In the case of a hardware failure the operation system will be restored within 4 hours.
"The realization of the project requires a set of complex analytical software that takes into account the interaction of a large number of divisions of the company, the complexity of business processes, especially the relationship with partners, and many other factors", - Dmitry Rizhkov, the development director of Altarix  company, told  Izvestia daily. He also added that the "indicated price does not seem inflated".
According to State Duma's deputy Ilya Kostunov, the main part of the money will be used to create software.
"The customer should be very attentive when searching for a contractor, because if you allow the participation of foreign companies, they may be related to the National Security Agency (NSA), or other security services, that's why they can greatly reduce the price, even down to $1 and thus get access to the secrets of  the Russian company", says Kostunov. "Yet, if Russian experts manage in understanding the security system of Apple devices, they can then share their experiences with students," he added.
Gazprom's CEO will get his new device not earlier than the beginning of 2014. The deadline for applications is 31 July, and the development of the device is to take at least 206 days.