Gazprom eyes Latin American bonanza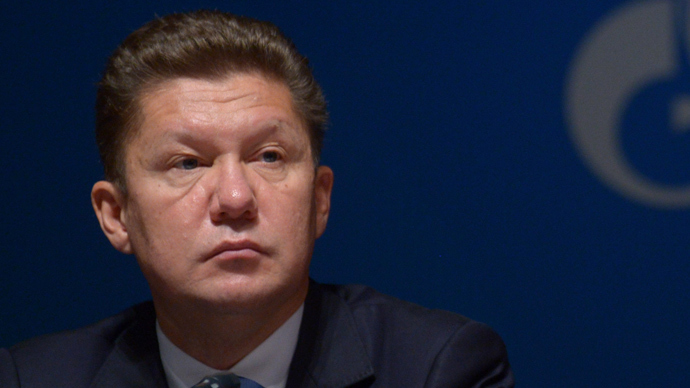 The world's largest producer of natural gas continues to pick up assets in Latin America and the next may be a joint venture with Germany's largest crude oil producer.
Gazprom, which has shunned the shale gas revolution in favor of controlling the liquefied natural gas market, will now further expand south, Kommersant reports, citing sources close to Russia's gas major.
German-based Wintershall and Gazprom will swap two development blocks in the North Sea in exchange for three marketing joint ventures in Venezuela, according to the Kommersant source. The three ventures within Wintershall are Wingas, WIEH, and WIEE, and the transaction is expected to take place before the end of the year.
In Argentina, Wintershall holds stakes in 15 oil and gas fields which annually turn over 27 million barrels of oil. France's Total is a partner on the venture in Argentina, and also has joint ventures with Gazprom in Bolivia.
Gas consumption in Latin America is on the rise, and Gazprom is looking to capitalize on the market, which has grown more than 65 percent in the last 10 years.
"In due time LNG will be absolutely competitive," Gazprom CEO Aleksandr Medvedev told RT.
"LNG production and export is part of our strategy. LNG is a flexible pipeline which allows for the optimization of our export portfolio," said Medvedev.
The newspaper said a deal was reached in November 2012 in exchange for a 25 percent stake in underground storage and production assets in Russia's North Sea.
Wintershall may be able to increase its share to 50 percent, Kommersant reported. 
In July 2003 Gazprom and Wintershall set up the Achimgaz joint venture to develop blocks of the Achimov deposits in the Urengoy oil and gas field, and now the German company will acquire the fourth and fifth blocks. The reserves are estimated at 274 billion cubic meters of gas.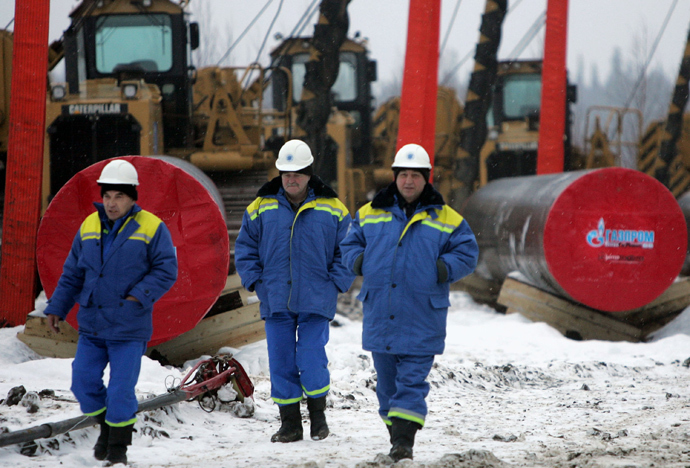 Wintershall is a 100% owned subsidiary of the world's largest chemical company Germany's BASF.  The company declined comment on the deal.
Gazprom has been involved in exploration in the Urumaco blocks in Venezuela, which have reserves of about 100 billion cubic meters.
The company has already made it clear they plan LNG expansion in Asia.
At the company's annual shareholder meeting at the end of June, CEO Aleksey Miller announced Gazprom aims to control 15 percent of the LNG global supply. He didn't give a specific time frame, but cited contracts with South Korea and India.
The company, which has lost almost a third of its market value of the past year due to rising costs and sliding profit, is hoping new lucrative LNG revenue will balance out losses from weak demand in the European market.
The company's current share of the global LNG market is 5 percent.
Gazprom plans to open a large LNG plant capable of processing 15 million cubic tons annually near Russia's Far Eastern port of Vladivostok, and another in the Leningrad Region with a capacity of 10 million cubic tons by 2018.
Rosneft, the world's largest publicly-traded oil company, and a Gazprom competitor, is also deepening its ties in Latin America. CEO Igor Sechin frequently visits Venezuela, and plans to invest $10 billion in oil and gas projects. Venezuelan oil reserves are estimated at 300 billion barrels.
Low valuation
The cheapest valuation on record for shares of Gazprom prompted Chairman Viktor Zubkov to buy a stake for the first time since his appointment in 2008, Bloomberg reported. Zubkov, a former prime minister, acquired a stake valued at $917,000 on July 24, a month after the market capitalization of the world's biggest producer of natural gas plunged to a five-year low of $76.7 billion. Analysts describe the move as a good strategy to help increase capitalization of the company. The company's board said in May that shares were "strongly undervalued" by the market.
You can share this story on social media: