Gazprom hopes to control 15% of LNG market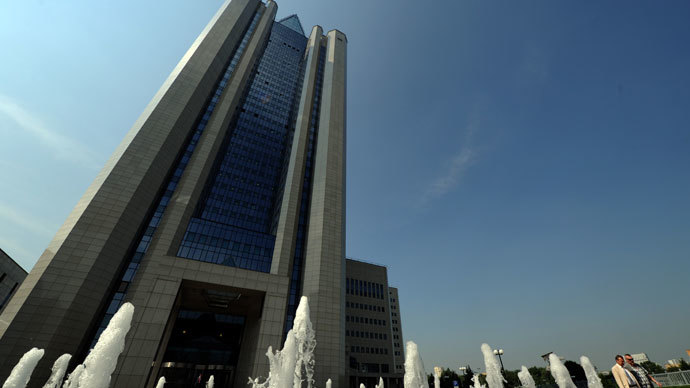 Russia's state-owned Gazprom aims to control 15 percent of the global supply of liquefied natural gas (LNG), according to CEO Aleksey Miller.
Miller delivered the lofty goal at the company's annual shareholder meeting Friday at the company's Moscow headquarters, citing contracts with South Korea and India that were secured last year, although he didn't elaborate on a timeline.

Gazprom plans to launch a large LNG plant capable of processing 15 million cubic tons annually near Russia's Far Eastern port of Vladivostok and another in the Leningrad Region with a capacity of 10 million cubic tons by 2018.
A similar project may be in the works on the Baltic Sea in which Gazprom would hold a 49 percent stake and which could contain at least 6 million cubic tons.
The company, which has lost almost a third of its market value of the past year due to rising costs and sliding profit, is hoping new lucrative Asian LNG markets will balance out losses in the weak demand European market.
Gazprom shifted its focus towards LNG efforts after the company lost out on a pipeline deal to China, the world's biggest energy market and Russia's neighbor.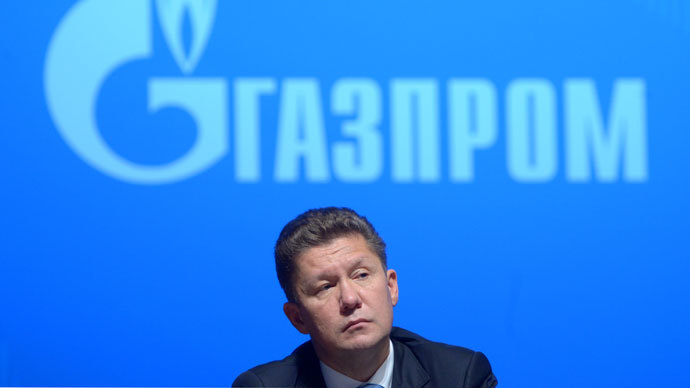 Previously wary of LNG ventures, it seems Russia's oil monopoly has turned a new leaf with the public acknowledgment of the projects.
"Arguments can be found, concerning LNG and the monopoly, on the possibility of preparing a program with Gazprom's participation," Deputy CEO Aleksandr Medvedev told reporters today in Moscow.
The company's standing share the global LNG market is 5 percent.
In its 40th anniversary report, Gazprom said it believes Asian dragons will be the driving force in economic recovery, but that the European market will remain its primary and majority market.
Gazprom's European share can add up to 33 percent by 2030, Miller claims, which is 'quite a realistic forecast' he announced at a press conference after the shareholder's meeting at the Moscow HQ today.
Miller estimates the supply of Russian gas to Europe at 453 cubic meters per day.
According to an internet study, European demand for additional gas imports will amount to 145 billion cubic meters by 2025 and 200 bcm by 2030.
Net income will dip as much as 10 percent this next year, because of retroactive payments it owes to European customers. The company has set aside $6 billion in rebate funds, which is a 'slightly higher' figure than last year, but will be 'sufficient' to settle all rebates.
Low demand and a growing Norwegian oil presence in European markets have heavily contributed to the financial hemorrhaging of the company.
Along with Rosneft, Gazprom was awarded a license to drill in the Arctic by the Duma, which stipulates only state-owned companies with 5 years of arctic experience have rights to drill.

You can share this story on social media: