Gazprom falls victim to China-Vietnam territorial dispute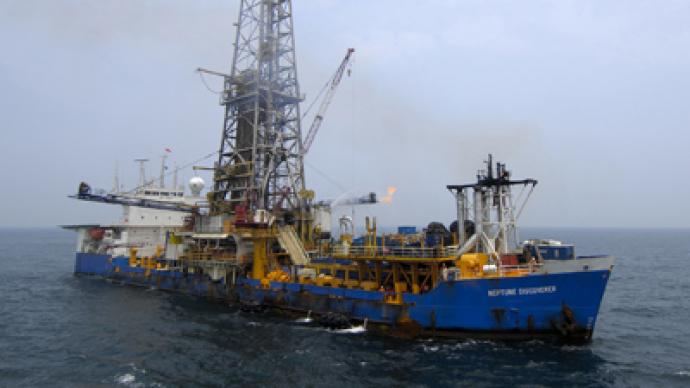 Gazprom's projects in the resource rich South China Sea have come under question after the Chinese oil Company CNOOC offered foreign companies licenses on the Vietnamese shelf already granted to Russia's energy giant.
­Since 2007 Gazprom has been developing four blocks in Vietnam as part of a joint venture with PetroVietnam. In April Gazprom also started work on two other blocks in the South China Sea. Gas reserves there amount to 55 billion cubic meters – not a large amount for a company like Gazprom, writes Kommersant daily.  

But Gazprom's operations could be up in the air after the China National Offshore Oil Corporation (CNOOC) invited foreign companies to tender for exploration rights in an area that Hanoi says it has already awarded to America's ExxonMobil and Russia's Gazprom, the Financial Times reported.

Following the news Vietnam accused China of acting "illegally" and demanded China immediately withdraw the tender.

Vietnam says the bid threatens its sovereignty over the area that lies within the country's 200-nautical mile exclusive economic zone and continental shelf.

Vietnam officials say PetroVietnam and its partners will continue exploring the shelf and asked foreign companies not to bid for the nine blocks offered by China.

Gazprom has not commented on the issue although the company has said its projects in Vietnamese waters were not part of the disputed area, in line with Hanoi's official position.

"Vietnam has always been in Gazprom's sphere of influence." Valdimir Rozhankovsky from Nord Capital told RT. "Vietnam has no alternative other than Gazprom to develop its shelf. It's a costly thing especially when it comes to gas. But for Gazprom this is a matter of prestige."

Last month, CNOOC launched its first deep-sea drilling project in the South China Sea, following domestic pressure on Beijing to uphold its territorial claims, writes the Financial Times. China claims sovereignty over almost the entire South China Sea, which is believed to contain large oil and gas deposits.

The region is estimated to have as much as 30 billion metric tons of oil and 16 trillion cubic meters of gas, which would account for about one-third of China's oil and gas resources. China's imports over 50 percent of oil with 80 percent of it transported through the South China Sea.

The Chinese tender threatens to escalate tensions between Vietnam and China. Analysts say the conflict may even lead to the worsening of relations between China and Gazprom.

But even if Gazprom is pressured by China to give up the project, some analysts say it would be wiser to leave Vietnam than lose the multimillion dollar contracts for its gas supplies to China.