Earnings gap in the eurozone widens - Eurostat
Published time: 19 Sep, 2012 14:03
Edited time: 19 Sep, 2012 18:03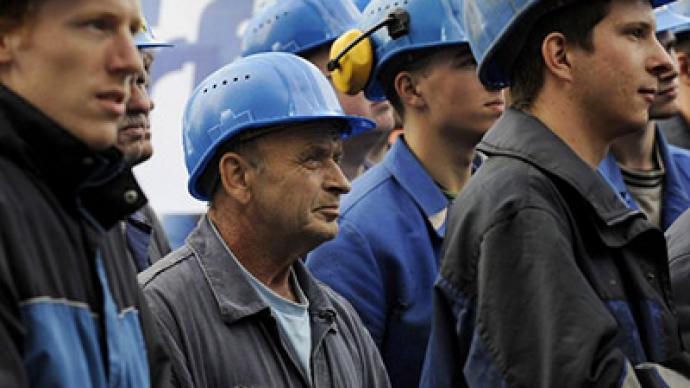 Workers in the indebted eurozone's countries have become cheaper to hire, although wages in the region as a whole show growth, according to research prepared by the European statistics agency Eurostat.
­Eurozone hourly wages in the second quarter grew 1.6% year-on-year, Eurostat says. But Greece shows the weakest results in terms of income growth after hourly labor costs fell by almost 12% in the first quarter, following a drop of more than 8% in the previous three months.
Eurostat data shows salary costs in Greece dropped by 10.9% year-on-year, while non-salary costs, including social security contributions, shrank by 12.5%. Meanwhile the total cost of labor at enterprises shrank by 8.9%, but in the public sector it fell by 15.7%, reflecting the large cuts to civil servants' salaries.

Meanwhile German labor costs rose 2.5% in the second quarter, after adding 1.8% in the first quarter and growing 3.1% by the end of 2011.

In Greece, average gross annual earnings were 28,000 euros in 2009, according to the latest figures published by Eurostat, while Spain had average gross earnings of 26,500 euros per year in 2009. For comparison, average German income was 41,000 euros, while in Denmark it was 53,000 euros during the same year.
Nominal hourly labour costs, whole economy. (Image from http://epp.eurostat.ec.europa.eu)