Europe's debt woes roll on as Russia players look on
Published time: 17 May, 2011 10:14
Edited time: 17 May, 2011 16:49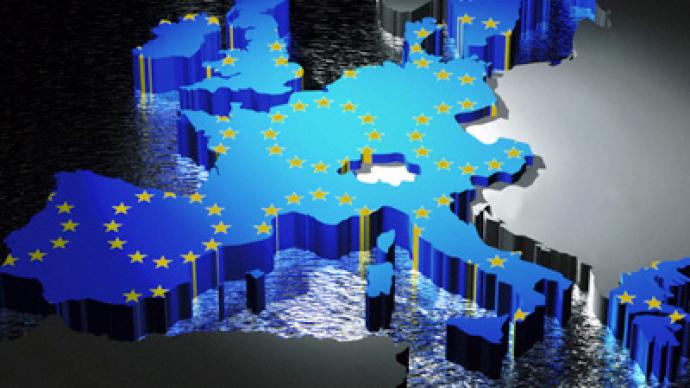 With Europe mulling over whether to revise their Greek bailout package, or come up with a new one, just days after they approved on for Portugal, more commentators are wondering what the ultimate game plan is.
­The overt problem children of the Eurozone are Greece, Ireland and now Portugal.  The response every time has been a bailout – 110 billion euro for Greece in May 2010, 85 billion euro for Ireland in November 201, and now a further 78 billion euro for Portugal.  Every time the bailout has been deemed a better alternative than restructuring.  They may have averted restructuring but they have done little to generate any likelihood of growth in those nations, or attendant capacity to repay the loans involved in bailing them out, and have come at considerable social cost. 

But the problem with them is that they may not actually bring the nations receiving them into a position where they could manage their debts, according to BCS analyst, Valery Dmitriev.

"Ireland could probably square away its debt burden troubles. But that is not the case with Greece assuming that further agreed financial injection will lead to record high debt to GDP levels. Athens could not be compared to Washington DC in this case, where social sector remains secured in terms of robust government regulations. We have already seen emerge of unrest and numerous local strikes opposing government regulations in Euro zone."

InvestCafe analyst Anna Bodrova says the Greek bailout is likely to see further funding needed, warning of the remaining potential for contagion, with Spain, despite having made further progress in reducing its government debt, and being a much larger economy than Portugal, not  out of danger with its very depressed housing market meaning that many of its financial institutions could still pose a significant national risk.

"Portugal will hardly be the last country for Europe to save – at the present moment Spain also experiences difficulties and one cannot exclude that Greece will need extra money. Currently it is doubtful that Greece will be able to service its debt – so there is high possibility that it will need a bit more than 110 billion Euro. Greek debt problems are a heavy load to bear for the European economy and in case of the most pessimistic scenario – a potential default – European banks will meet losses for more than 35 billion euro. Current situation in Europe is still neutral for Russia in spite of the solid share of Euro currency in international reserves."

Dmitriev agrees that the issue of debt isn't laid to be with the bailouts already provided, with more Euro zone members possibly at risk.
"I would not expect this to be the last. Ireland and Greece are not even the last countries in the long European debtors queue. The France and Spain economies are not bulletproof, with the strongest economic performance coming from Germany with its robust industry output and exports.  The process of bailout and economic recovery is a long term issue involving a lot of players and measures, which trigger significant economic restructuring, across the Euro zone, with the Union's fiscal support just part of mechanism established to overcome debt crises and attendant economic malaise."
The reason for the desperation to head off a default is that this could have enormous consequences for the Euro zone financial system according to Dmitriev 

"The collapse could lead to tragic consequences for all European banks and financial institutions.  It will affect all enterprises in collaboration with Greek industries and businesses. However, the EC representatives insist on restructuring of the country's economy rather than continued financing of the exacerbating debt."
Otkritie Deputy Head of Fixed income Research Evgeniy Vorobiev says any prospect of default would have a major impact.
"If Greek government defaults, reaction will be dramatic in all markets. What is more probable is that the Greek government might start negotiation with creditors about some sort of payment deferral. "
Dmitriev adds that there is potential for the volatility in the euro, which stems from the debt concerns, to affect Russia.
"The European debt issues and regulatory measures could provoke another wave of downturn in Russia. Increased volatility and market turbulence will bring tough times for investors activity and even withdrawal from European investments, notably euro currency. Russian economy on one hand is secured with the commodities markets and dollar which is nonetheless unstable. Euro currency is a mirror for investor's activity though."

Otkritie Deputy Head of Fixed income Research Evgeniy Vorobiev, says that any restructuring of Greek debt will be negative but moderate for markets, with further debt bailouts already, to some extent, priced in.  

"We believe that situation with debt burden of Euro zone countries, especially of regions with weak budgets is the one of the most important and vital drivers for all markets around the globe, including Russian trade grounds. If the restructuring of the Greek debt take place, markets will react moderately negative. The extension of Greek sovereign debt is already priced in quotes. Main question is in that form actually debt will be restructured."