Russian rate rise and the outlook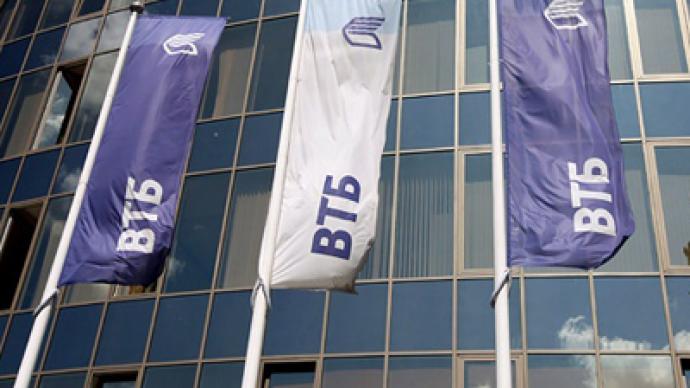 With the Central Bank of Russia lifting rates again and warning about inflation Business RT spoke with Aleksandra Evtifyeva, senior economist at VTB Capital, about the economic outlook.
RT:  It's the second move.What is behind this hike and what is the bank worried about? AE:  "Well, of course, inflation.And the Central Bank explicitly stated today in the statement that they are concerned about the monetary drivers of inflation – particularly credit growth – and they are talking about the savings rate going down. So this is their worry."RT:  So this is the primary task apparently for the economics ministry and the finance ministry – to curb inflation and contain it in the framework that Vladimir Putin wants to see, 7 and a half percent?AE:  "Well yes, and the government is also committed to push prices lower with control of petrol prices."RT:  Isn't inflation right now a global phenomenon.Can actually the bank do anything to stop it?AE:  "Well Russia has its own sources of inflation and the Central bank is doing the right thing when tackling the monetary drivers of inflation, and rouble appreciation is also helping to fight the global inflation."RT:  The rouble has been appreciating for the past couple of months, wont this accelerate the rouble appreciation even more?AE:  "Well I think there will be more reasons for capital inflows into the rouble and this will, of course, enhance rouble appreciation."RT:  But that is cutting into earnings of our exporters.  I mean Kudrin has already said 408 billion roubles just lost on the exchange rate.AE:  "It does, and exporters already complain to the Prime Minister that they are not comfortable with the rouble, but again, I think that with stronger rouble central bank fights imported inflation which is the global phenomenon as you said.Inflow inflation is beneficial for the economy."RT:  Vladimir Putin is really concerned about the exchange rate of the rouble, and he says they are going to be discussing the comfortable exchange rate.What would that be, do you think?What rate are we looking at?AE:  Well I seriously hope that the central bank will be able to defend their recently achieved flexibility of the currency. RT:  What is going to be happening with the commodities rally, which is the counterweight in this appreciation of the rouble – higher oil prices are generating more revenue – is it going to stop or is it going to continue? AE:  "Well that's a tricky one.Our oil forecast for this year is 100, so we are expecting that at some point this rally will reverse."RT:  Do you expect the central bank to continue with these rate hikes – will we see some more?AE:  "It looks like the central bank is committed to tightening monetary policy.Probably they will use rate hikes and reserve requirements in turns."
You can share this story on social media: