Eurochem posts FY 2010 net profit of 20.1 billion roubles
Published time: 1 Mar, 2011 09:59
Edited time: 1 Mar, 2011 15:54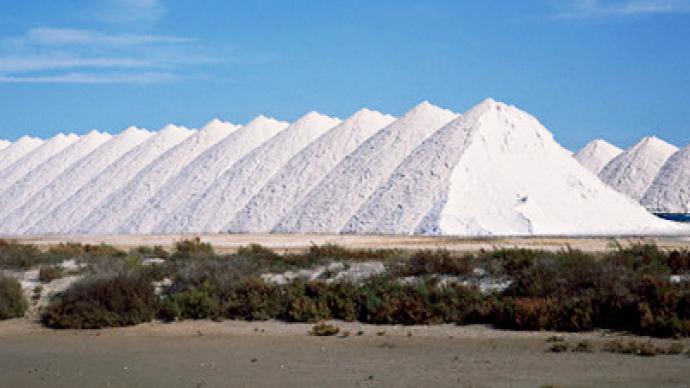 Russian minerals and chemicals producer, Eurochem, has posted a FY 2010 net profit of 20.1 billion roubles under IFRS.
The FY net result is up 81% on the FY 2009 net profit of 11.1 billion roubles, with FY 2010 EBITDA also rising 81% year on year to 29.9 billion roubles, as FY 2010 revenues rose 33% year on year to 97.8 billion.
For 4Q 2010 Eurochem posted a net profit of 8.3 billion roubles, up 285% on the 4Q 2009 net profit of 2.2 billion roubles, as 4Q EBITDA climbed 246% year on year to 10.6 billion roubles, on the back of a 54% year on year increase in 4Q revenues to 28.1 billion roubles.
The company noted that fertilizer sales volumes rose 8% for the year with the global supply demand balance tightened by bad crops and poor weather, against a backdrop of rising commodity prices fuelled by easy global monetary policies.Also supporting Eurochem's bottom line was the increase on coal prices and the impact that this had on Chinese nitrogen producers.
Eurochem CEO, Dmitry Strezhnev, noted that the company was laying the groundwork for increased potash production, and general production capacity, with the outlook for buoyant global fertilizer demand.
"Our results not only reflect the rising prices for our products but also our past investments in the business, which today allow us to produce an increasing proportion of higher-margin products. Fertilizers remain a key part of the global food supply system, the security of which for the global well-being is hard to overestimate – as recent events around the world have shown. We remain committed to increasing our production capacities in response to the long-term growth in demand for our products regardless of economic cycles such as the one we just went through. We have continued to deliver on our strategy, achieving important milestones on our priority investment projects, including additional granulated urea production, heat recapture systems to generate electricity from heat produced during the production stage, as well as our potash projects, where active shaft sinking started at our Gremyachinskoye deposit."