Court decisions add to Norilsk imbroglio ahead of EGM
Published time: 28 Feb, 2011 08:16
Edited time: 1 Mar, 2011 16:49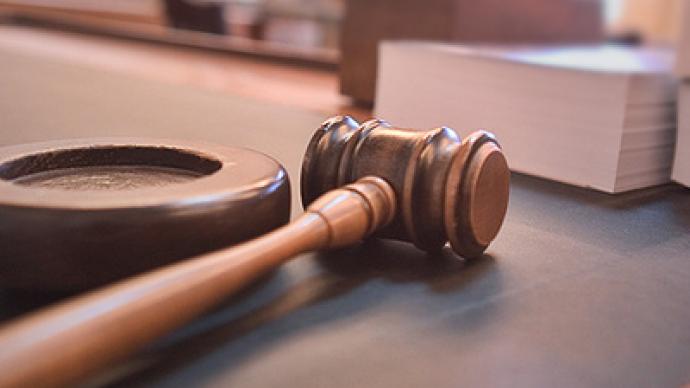 The lead up to Norilsk Nickel's March 11 EGM has become even more complicated with a West Indian court decision to lift an injunction against a Norilsk subsidiary's share purchases and voting rights being attacked by Rusal as requiring investigation.
Court Overturns injunction in West Indies
The Eastern Caribbean Supreme Court of the High Court of Justice of St. Christopher & Nevis, Nevis Circuit, on February 27, discharged an injunction it had granted to Rusal on February 3, preventing Norilsk subsidiary, Corbiere, from completing share and ADR purchases as part of Norilsk Nickel's share buyback, and from voting with these shares at Norilsk Nickel's March 11 EGM.The order lifting the injunction awarded costs and damages against Rusal.
Rusal claims the circumstances of the decision 'require full investigation', stating that the hearing which had originally been set for March 2, was brought forward to a weekend on February 25, 26, and 27, with the judge who presided over the hearing, Judge Edward Bannister, being flown in on February 24 from the British Virgin Islands without notice to Rusal, to replace the regular Nevis judge who heard the initial injunction hearing.
Rusal also claims that it received notice of the changed hearing dates after hours on February 24, and that the late notice of the change meant that legal counsel from London was unable to arrive in St. Christopher & Nevis in time.  It added that it will look at all legal avenues to overturn the lifting of the injunction, adding that it remains of the view that Corbiere should not be allowed to vote with its shares at the Norilsk Nickel EGM.
A statement from Norilsk subsidiary, Corbiere, says that the hearing was brought forward to defend the interests of those Norilsk shareholders who had committed to the share buyback.
US Court compels Norilsk Trafigura disclosure
The weekend court decision in the west Indies comes after a Friday court decision in the United States which also affects the Norilsk nickel EGM on March 11.The US Court for the District of Connecticut granted an application by RUSAL compelling Trafigura to disclose all documents related to its purchase of an 8% stake in Norilsk Nickel, including any potential arrangements with Norilsk Nickel or Interros, within 10 days.
In December Norilsk and Trafigura Baheer agreed that the Dutch based trading company would buy an 8% stake in Norilsk, for an undisclosed sum believed to be about $3.5 billion.Rusal noted at that time that the arrangement had not been discussed at a Norilsk Board of directors level, and has since suggested that, given the marginal capacity of Trafigura's balance sheet to absorb such a purchase, that there is some system of agreement for Trafigura to act as a nominal shareholder on behalf of either Norilsk Nickel management or 25% Norilsk shareholder Interros, controlled by Vladimir Potanin.
Troika Dialog analysts, Mikhail Stiskin, Sergey Donskoy, and Irina Lapshina, believe that Fridays U.S. court decision coupled with the original injunction granted in the West Indies could have had a significant impact on the voting at the March 11 EGM.
"Norilsk Nickel also conducted a buyback of 7.3% of shares for $3.5 bln, and this, coupled with the 8% held by Trafigura, could give the management of Norilsk Nickel the right to vote circa 15% of the shares."
Unicredit Securities metals analyst, Marat Gabitov believes the court decisions could have a significant impact on the March 11 board of directors vote a Norilsk.
"With the courts' decisions now adding around 15% likely to vote in Norilsk Nickel interest, which is coupled with a 25% Interros share, a 55% voting stake will be really significant at the March EGM."
IFC Metropol metals analyst, Andrey Lobazov, believes the decision in the West Indies could have a potentially significant impact on voting, and may add to pressure for a deal prior to the EGM.
"Today's news that the court of Nevis discharged the injunction obtained by Rusal strengthens Norilsk Nickel's position in the upcoming EGM. We believe the likelihood of Rusal and Norilsk coming to a deal on the proposed buyout is now increased. However it is still impossible to say for sure what would the final decision be and when it would be reached."
Vekselberg looking to ease out of Rusal?
The weekend court decisions come with a Norilsk proposal to buy out 20% of the 25% Rusal stake in the company still under consideration by Rusal.Key Rusal shareholder Mikhail Prokhorov has indicated that he believes that the proposed price reflects market value for the stake and that Rusal should look to sell.Also believed to be supporting the sale is fellow Rusal shareholder Viktor Vekselberg, who is the subject of reports in Vedomosti on Monday suggesting that he is looking to sell his Rusal stake.
Gabitov believes that news of Vekselberg looking to sell out of Rusal has been expected for some time, and is unlikely to reflect pressure on major Rusal shareholder, Oleg Deripaska and corporate vehicle EN+ to sell out of Norilsk.
¨I think, the two companies won´t come to an agreement, as EN+, Rusal´s main shareholder, is against the buy – back. I don't think, Vekselberg's intention to go out of Rusal may pressure Deripaska somehow, as it was long expected and didn't come out of the blue."
IFC Metropol'sLobazov, conversely, believes that the reports may add to pressure on Deripaska, also noting that there is a possibility that Norilsk may look to buy a stake in Rusal.
"Yes I think that speculation about the potential sale by Viktor Vekselberg of his stake of Rusal shares obviously should put pressure on Oleg Deripaska and his unwillingness to sell to Norilsk stake even with significant premium to the market. One of potential candidates for the stake may be Norilsk Nickel itself, which may also consider buying shares from another Rusal shareholder Mikhail Prokhorov."