Rusal Norilsk battle limbers up for another round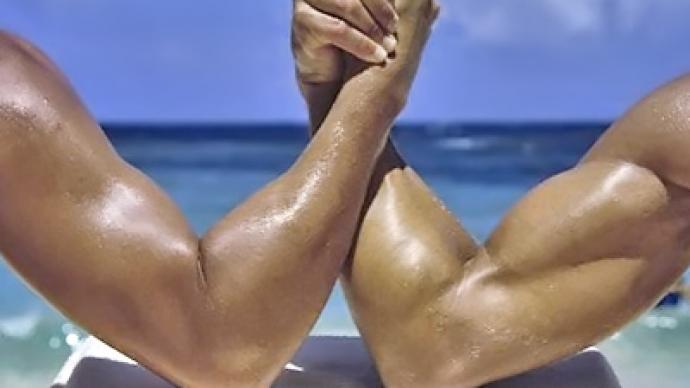 The ground for March 11's Norilsk Nickel Extraordinary General Meeting has been further softened by another set of press releases from Norilsk and 25% stakeholder Rusal.
Following on from Fridays announcement of a revised offer by Norilsk of $12 billion for 20% of the 25% Rusal owns, and Rusal's subsequent statement that it would consider the offer, Monday saw Rusal announce further moves to open up information about Norilsk's $3.5 billion share buyback, and Norilsk's treasury stake sale to Dutch trader, Trafigura Baheer.Following a court injunction handed down in St Christopher and Nevis, in the West Indies, last week, Norilsk is currently prevented from voting with either the 8% sold to Trafigura Baheer, or the 7% purchased in the share buyback unveiled in January through two subidiaries, Corbiere and Raleigh, or from transferring or disposing of the stakes.Rusal announced on Monday that it was seeking legal support in the UK and US for further information and documentation from groups it sees as party to the buyback, and sale to Trafigura Baheer, claiming that little or no information about them was put to the Norilsk board of directors.  Amongst parties being pushed for further information are Trafigura, HSBC, Citigroup, Debevoise & Plimpton law firm, and the Bank of New York. RUSAL, as a substantial minority shareholder of Norilsk Nickel, and the directors of Norilsk Nickel nominated by RUSAL, have been requesting but unable to receive from Norilsk Nickel information regarding various transactions, some involving billions of dollars, some of which were not presented to or approved by the board of Norilsk Nickel. RUSAL is acting in its own interests and in the interests of other minority shareholders, from whom important details of these substantial transactions have been concealed. "The legal actions listed below were made necessary by the consistent lack of transparent information about the subject transactions and are aimed at defending RUSAL's interests and protecting the "right to know" of all minority shareholders.1. On 4 February 2011, applications were issued by RUSAL in the Courts of England and Wales for discovery of information and documents against third parties (including HSBC, Citigroup and Debevoise & Plimpton law firm) believed to possess documents and information relating to the "buy back", Trafigura and other transactions identified in the claims brought by RUSAL in the Krasnoyarsk Territory Arbitrazh Court and the Nevis court. Any discovery will be used to identify the ultimate wrongdoers and to further particularise RUSAL's claims in Russia, Nevis and elsewhere. 2. On Tuesday 10 February 2011, RUSAL filed two petitions seeking discovery in the United States under U.S.C. § 1782, a statute enabling United States District Courts to order parties located in the United States to produce documents and testimony to be used in foreign proceedings. In the Southern District of New York, RUSAL asked that the court compel the Bank of New York to produce information pertaining primarily to (i) the purchase, sale and voting of securities of OJSC MMC Norilsk Nickel, (ii) the operative transaction documents and communications relating to the buyback of Norilsk shares and the sale of Norilsk shares to Trafigura which were recently announced by a Norilsk subsidiary, and (iii) the entities who were behind the challenged transactions. 3. In the District of Connecticut, USA, on 10 February 2011, RUSAL asked the District Court of Connecticut, USA, to compel Trafigura AG, a company with offices located in Stamford, Connecticut, to produce information in its possession relating primarily to its recent purchase of Norilsk securities and any agreement regarding their voting. Both petitions requested the discovery for use in RUSAL's pending actions before the courts of Russia, and the Nevis court and the London Court of International Arbitration."The net effect of the Norilsk's proposed share buyback, and sale of a stake to Trafigura, would be to increase the share of votes siding with Norilsk management and 25% shareholder Interros (controlled by Vladimir Potanin) to more than 40%, with Trafigura Baheer widely believed to have agreed to vote in line with Norilsk management.The March 11 EGM will see a new board elected, after a previous EGM in October 2010 saw Rusal fail to overturn the vote of the June 2010 Annual General Meeting which saw Rusal fail to gain some candidates elected to the board.  In the wake of the June AGM a number of claims were made concerning voting irregularities, with Rusal also claiming the outcome of the June AGM vote overturned a previously existing shareholder agreement between Interros and Rusal over equal board representation at Norilsk. Rusal has also disagreed strenuously with Norilsk's corporate strategy, operational strategy, use of funds from the sale of non-core assets.In a statement released late on Monday Norilsk replied that it saw the Rusal legal action as yet another attempt to impinge on the rights of other Norilsk shareholders."Actually management UC Rusal once again shows a complete neglect for the rights and interests of other shareholders in the Company, covering the true purpose and aspiration of taking control over GMK 'Norilsk Nickel' to the detriment of others."Norilsk added that it would take action to protect the interests of its shareholders, and noted that the main effect of the injunction against its subsidiaries in completing the share buyback was to prevent payment to those who had already agreed to sell their shares to the company.Norilsk's board has also backed a proposal to elect a new board at the March 11 EGM, approving a list of 27 candidates for the 13 seats.
You can share this story on social media: