Rusal rejects $12 billion Norilsk Nickel buy out
Published time: 16 Dec, 2010 12:53
Edited time: 16 Dec, 2010 17:46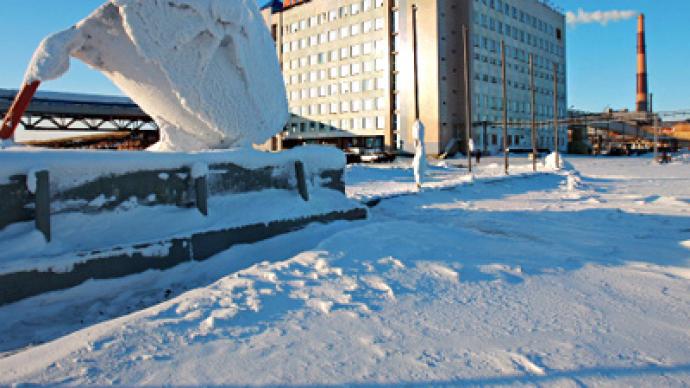 Rusal has rejected a $12 billion bid from Russian mining and metals producer Norilsk Nickel to buy out its 25% stake, in a bid to end a shareholder impasse which has lasted more than 2 years.
­In an immediate response Rusal rejected the bid saying its Norilsk stake was strategic.
"For Rusal the investment into Norilsk Nickel is strategic, and we do not intend to sell it."
Norilsk says the $12 billion bid was supported by independent directors on the Norilsk board, with investor and shareholder opinion suggesting to management that a bid would be the most effective means of addressing a shareholder dispute which has seen claims of fraud stem from the Annual General Meeting in June and then led to an Extraordinary General meeting in October where Rusal failed in a bid to have greater board representation at Norilsk.
Norilsk said it was expecting a response to its offer by 3PM Moscow time on December 28, adding that banks supporting the offer, which include JP Morgan, Morgan Stanley, Goldman Sachs, Societe Generale, UBS, Deutsche Bank, and HSBC 'understanding its expediency for all parties' and adding that it the offer is priced at a premium to the market and the price Rusal paid for the stake from Mikhail Prokhorov in 2008.
Norilsk added that it was looking to pay off up to 20% of its shares, with some directed towards financial instruments which could reduce Norilsk's debt load.It added that the move would allow retention of its dividend policy, facilitate strategic planning, and increase the number of independent directors.
Uralsib analyst, Dmitry Smolin says that the improving debt situation for Rusal provided it with greater leeway to snub the latest offer.
"Rusal haven't kept Norilsk Nickel with reply denying the last bid. It is a second bid from Norilsk Nickel to buy out Rusal stakes in the company. Rusal management has mentioned that neither the previous offer nor the last one of 12 billion can be interested for the company. Moreover, Rusal is not looking to sell its shares at any offer as it is focused on company strategy and plans for a Norilsk Nickel and Rusal merger deal in future. Rusal debts are no longer a reason to sell company shares, it has successfully restructured its loans."
Smolin added that it is possible that Rusal could still reply with a counter offer to Potanin's Interros, as he thought it was still seeking to merge with Norilsk Nickel.
"Rusal has never posted an official direct offer to buy out the stake of Interros, how ever the company is very much concerned in obtaining the full control of Norilsk Nickel to proceed with company projects and perform better management which is hard to perform under current pressure."
Smolin also noted that recent developments in the long running corporate saga could increase pressure on the government to step in to resolve the impasse.
"The conflict must be resolved and the only way out is one counter side to sell its stake. The recent conflict acceleration and official press announcements are aimed to attract Regulatory body attention and Government decision to solve the conflict."
He added that in the event of one party selling out then Norilsk Nickel's share price could have significant upside.
"The last announcements with an offer from Interros and Norilsk Nickel are not going to affect Norilsk Nickel share price. However, if one company quits the rally and sell its stake Norilsk Nickel shares will grow by leaps and bounds."