Moscow government looks to up ante on Metro investment
Published time: 15 Dec, 2010 10:56
Edited time: 15 Dec, 2010 17:35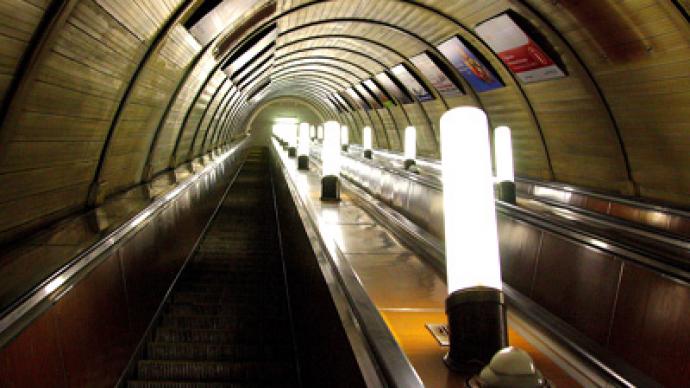 The Moscow government is looking to alleviate the Russian capital's transportation problems with increased spending on the metro system and above ground transport.
According to the latest Moscow state government act "On Moscow public transport tariffs for 2011 on transportation of passengers and luggage" the total investment program for transport infrastructure development will be increased to 17.2 billion roubles including 6 billion roubles on above ground transport development.
The updated investment plan will be financed by the Moscow state budget and is focused on transport cost optimization and traffic solutions said Moscow Mayor Sobyanin.
"The project is focused on improvement of Moscow transport infrastructure and increase of transport services efficiency starting from the replacement of current subway trains with more modern and comfortable ones, to resolving the problem of traffic jams on both underground and above ground city transport."
The State has agreed to add an additional 4 billion roubles to the already projected 2 billion roubles from the budget to purchase new public transport vehicles. Along with quantity expansion Sobyanin plans to create a Moscow intelligent transport system.
"The development plan of ITS will take three years. In this case, the intelligent transport system will operate on the basis of navigation and the Glonass information system."
Deputy Mayor Yuri Roslyak says the new Transport modernization plan will not affect the cost of transport service.
"The cost of a single trip on the Moscow metro on 1 January 2011 will be 28 rubles. Increase by ticket types ranges from 7.7% to 15.5% compare to 2010 tariffs. The growth of rates is due to inflationary pressures, growth in new capacity, increasing accruals for wages, rising costs for energy resources and the revaluation of fixed assets. However, this growth is optimized compared to last year's rate."
Sobyanin plans to move to a fundamentally new design and an to develop architectural solutions, moving from individual projects to the model in order to save money, and reduce construction time. This project will need more international professionals to be attracted to Moscow according to Evgeny Pashkin Professor of the Moscow Geological University
"The Metropolitan will need to accelerate the construction capacity and attract more professionals. In this case the transport organization, it will need to call back the experts from abroad who have left to work on projects in Vietnam, Egypt and Turkey. Another option is to attract foreign companies for project realization."