Light at the end of the tunnel: Eurozone private sector hits 18-month high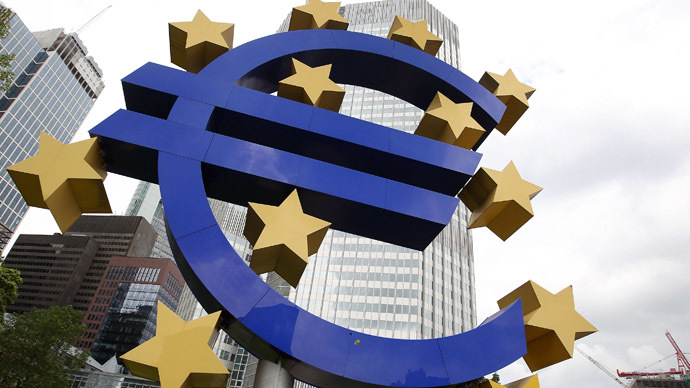 The eurozone may be emerging from the longest recession since the currency was created, according to positive purchasing managers' index (PMI), business expectations index, and manufacturing and services data.
Markit, a London-based financial information service company, estimates the euro zone's composite purchasing managers index rose to 50.4, up from 48.7 in June, making it the best reading of the region in the last year and a half.  Any figure above 50 indicates expansion, and under 50, contraction.
"The best PMI reading for one-and-a-half years provides encouraging evidence to suggest that the euro area could, at long last, pull out of its recession in the third quarter," said Chris Williamson, chief economist at Markit.

Markit's flash Eurozone Composite PMI is based on a survey of thousands of companies in the euro region.

Positive manufacturing data also signals the 17-nation euro zone is gaining back economic ground. Led by Germany and France, the two largest economies, an increase in manufacturing has raised hopes the economy is rising from the ashes of a record-long recession and entering a period of stability. 
Eurozone manufacturing unexpectedly expanded in July for the first time in two years, led by Germany, which increased its index to 52.8 from 50.4 in June, the first time manufacturing output has risen since February 2012. Germany also posted positive gains in the services sector, which hit a five-month high. 
France has turned a corner in manufacturing, and posted its strongest performance in 17 months. Peugeot, France's flagship auto company, is set to receive a state loan, pending approval from EU regulators.

European stocks rose to a seven-week high on the news. The Euro Stoxx 50 is heading for a 1 percent gain, France's CAC is up 1.07 percent, and London's FTSE 100 has climbed 0.73 percent. Germany's DAX is also rallied 79 points at 8,393.23. 
Sweden's Volvo advanced 4.9 percent, Germany's BMW jumped 1.86 percent, and Volkswagen is up 0.80 percent. 
Across the eurozone, the business expectations index climbed to a three-month high of 56.9, an unexpected bounce back from the last two years of gloomy forecasts.  

On Tuesday, a poll by the European Commission showed consumer confidence improved for an eighth-straight month in July.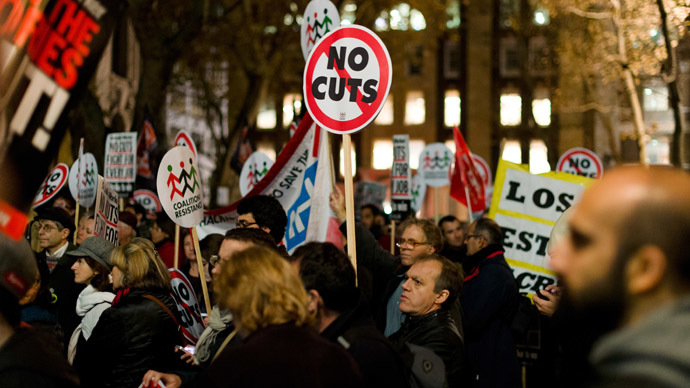 Don't call it a comeback
Economists have lauded the survey as 'light at the end of the tunnel' for recession-wrecked Europe, which has been stuck in a rut for the last 2 years.

The positive data is encouraging, but is just one piece of the puzzle. Debt, unemployment, and weak exports still plague the continent.

Eurozone debt, in total, has swelled to $11.4 trillion (8.75 trillion euro), a great portion which is accounted for by the five bailout countries - Greece, Ireland, Cyprus, Spain, and Portugal.

Aside from Germany and Austria, the remaining 15 members' economies are contracting, not growing. And unemployment, especially in periphery zones, has hit record-highs.

"The employment number often takes a while to turn around. It is moving in the right direction, there is some light at the end of the tunnel and by the end of the year we might see the jobless rate coming down," Williamson said.
Supported by industrial production, construction, and factory orders the German economy expanded in Q2, but is slated to slow down on falling exports and overseas sales, Germany's Bundesbank reported.
Germany has managed to reduce their debt (along with Estonia), and the Bundesbank reported on Tuesday Europe's largest economy is slated to expand in Q2, but then again slow in Q3 on falling exports and overseas sales.

Europe's glimpse of recovery contrasts with China, where  manufacturing weakened more than expected.
You can share this story on social media: