European Central Bank keeps interest rates at record low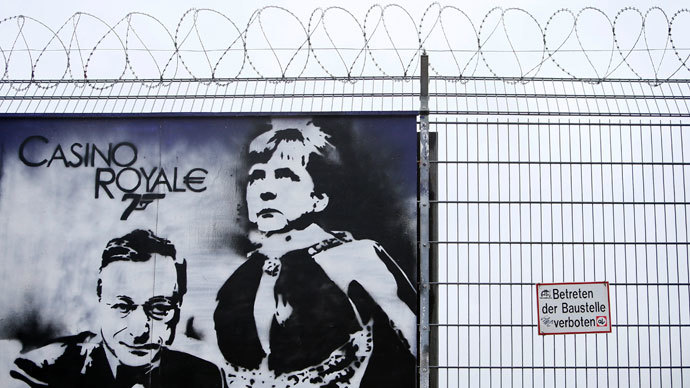 Both the European Central Bank and the Bank of England stood aligned against the Fed's decision to cut stimulus spending, committing to record low interest rates. The ECB will keep its rate at 0.5 percent, and the BoE has hinted at lower rates.
In an unprecedented move, European central bankers broke new ground to protect their economies from a US-led surge in bond yields, indicating they will keep benchmark interest rates low for an "extended period."
ECB President Mario Draghi said the decision was aimed at supporting the euro economy of the anticipated decline in US money printing, but insisted the consensus was reached without US influence.
European markets rallied on the news, which posted their biggest one-day jump in 11 months, but the pound and euro fell against the US dollar, with the euro hitting a five-week low.
"We are not reacting to other central bank's monetary policy decisions," Draghi said.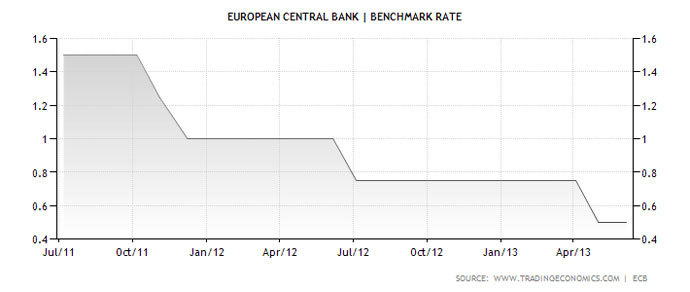 The ECB kept its rates for refinancing at 0.5 percent, emergency borrowing at 1 percent, and cash deposits at 0 percent.
Some members at the Frankfurt based institution called for rates to be cut even lower later in July.
However, Draghi said that an exit from the bank's loose policy is "very distant" and the monetary policy in the eurozone will "remain accommodative as long as needed."
The US Federal Reserves' announcement to begin tapering out their stimulus spending instigated a global asset sell-off, as the move towards quantitative easing mid next year spooked investors. US bond yields are expected to surge as the world's largest economy plans to wind-down their $85-billion bond per month buying program.
Unemployment across the 17 eurozone states hit an all-time high in May. Consumer price inflation rose for a second month in a row, with the spectre of deflation in recession-hit Europe in the wings, according to the latest EU figures.
Employment in the US is 7.3 percent, not seasonally adjusted, and over 10 percent in high-density metropolitan areas.