EU threatens Russia with WTO dispute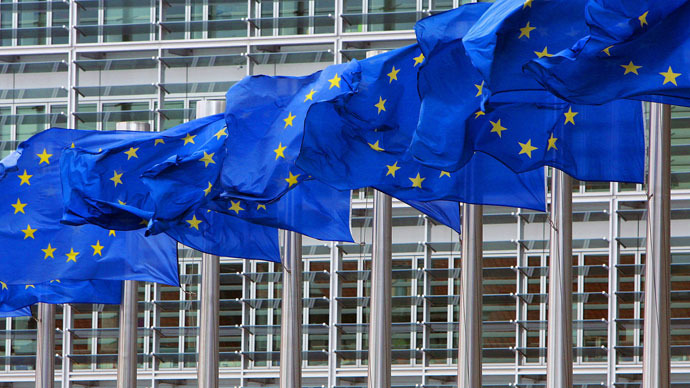 The European Commission has accused Russia of protectionism and threatened to forward the complaint to the World Trade Organization.  
The European Commission wants Russia to drop restrictions on exports or face a legal dispute at the WTO ahead of a meeting in Moscow aimed at dealing with a number of troubling matters ranging from Syria to energy, Reuters reports. 
EU claims that despite having joined the WTO in August 2012, Russia has kept some protectionist measures, and is even creating new ones, "the majority of which are not in compliance with Russia's WTO commitments." These measures place extra barriers to European companies wanting to operate in the Russian market. 
"These measures, which are in breach of WTO commitments, should be terminated rapidly," the Commission said in its latest report on global trade protectionism. "If no results can be achieved, the EU will consider launching a WTO dispute settlement proceeding." 
The European Commission finds particularly discriminating Russia's fee on imported cars.  In September Moscow imposed a recycling fee for foreign cars driven on Russian roads. This fee adds to the price of imported models and makes them less attractive to customers.
Apart from cars the European Commission reports also mentions Russian regulations on alcoholic drinks, textiles, and other products. Brussels says Russian terms will make it difficult for European exporters to sell to Russia.
On Friday the EU leaders will discuss relations with Russia during a meeting in Brussels. EU Trade Chief Karel De Gucht will go to Moscow for a meeting with Russian officials next weeks to discuss conflicting matters ranging from trade, human rights and energy to Syria. It is essential for both parties to reach a consensus as the EU is dependent on the Russian energy resources and Russia is in need of products from the EU.
In November 2012 the European Union accused Russia of increasing protectionism and warned that it might submit a complaint to the WTO. The EU then slammed one of its biggest trading partners over unfair duties on imported vehicles, an unreasonable ban on live animal exports and hight duties on hundreds of products, including wood.
You can share this story on social media: