EU ends its biggest trade row with China over solar panels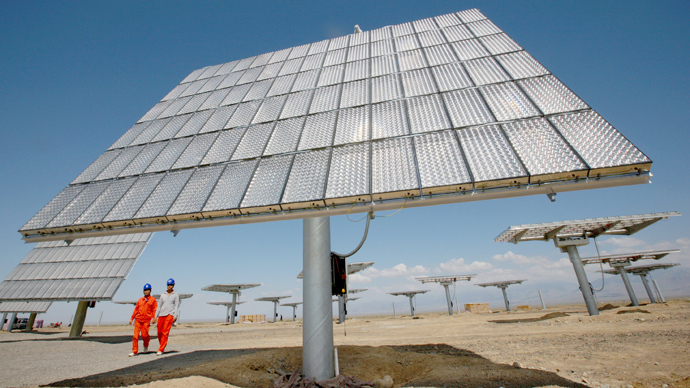 After more than a year of price disputes, the EU has approved a plan that'll improve the position of European solar panel producers and simultaneously leave Chinese manufactures spared sky-high duties.
The agreement signed by the European Commission (EC), the European Union's (EU) executive arm in Brussels, sets a minimum price for the panels, as well as the volume limit on EU imports until the end of 2015.
Under the agreement, a minimum price would stand at 56 euro cents a watt for annual imports from China up to as much as 7 gigawatts, according to a European trade official speaking last weekend, when the commission announced that a deal had been reached. And the provisional levies would range between 37.3 percent to 67.9 percent, depending on the company.
The agreement's main target is to limit competition with European solar – panels producers, who've been complaining the Chinese sold at below – cost price, a practice known as dumping.
The agreement will be officially published on Saturday and takes effect on August 6. Those Chinese manufactures who agree to the terms will avoid duties the 28-nation EU had planned to impose.
Karel De Gucht, EU Trade Commissioner announced the settlement with China on July 27 after weeks of what he called "intensive" talks.
Earlier in  June, the EC decided to apply a 11.8 percent levy on Chinese  solar panels for two months before rising the charge to 67.9 percent.
You can share this story on social media: