Europe's single banking supervisor agreed upon, timeframe still a question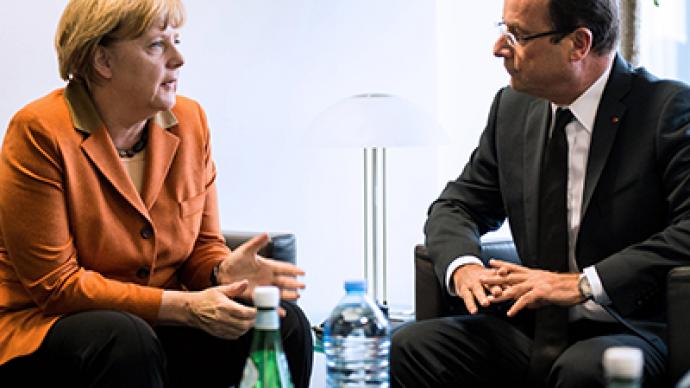 EU leaders agree to create a single supervisor for banks in countries that use the euro. It could become effective already in 2013, but Merkel's 'slower approach' could put it off further.
The deal, reached at a summit of EU leaders in Brussels, represents a shaky compromise between the Germans and French, who had been tussling over how to shore up the eurozone's banking system. Under the plan, legislation for the single banking union should be ready by the end of 2012. And the body would probably be up and running next year, according to European Council president Herman Van Rompuy.The move will pave the way for pumping money into the troubled banks directly.One of the main stumbling blocks in negotiations between French president François Hollande and Germany Chancellor Angela Merkel was the speed of the move. While Hollande argues that "the quicker the mechanism is in place, the sooner recapitalisation can take place," Merkel insists is that it's better to get banking supervision right, rather than to do it quickly "in one or two months.""Our goal is banking supervision that's worthy of the name, because we want to create something that's better than what we currently have," Merkel said.Such a "slower approach" is also politically attractive to Merkel, who faces a general election in autumn 2013," The Guardian mulls.France has been pushing to get all 6,000 banks in the 17 euro countries under the supervision of one European body by the end of this year. But Germany's Chancellor Merkel, wary of using taxpayers' money to prop up other countries' banks, tried to put the brakes on the plan.