Angela Merkel vs. 172 angry economists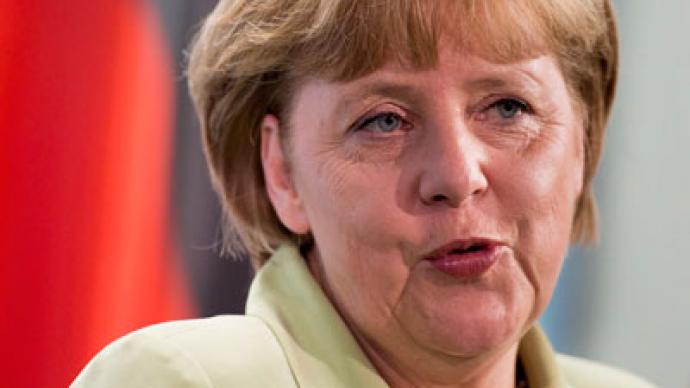 A group of 172 leading German-speaking economists have written an open letter to Angela Merkel criticizing her over plans for a European banking union that the German Chancellor signed up for last week.
In the message, released by the daily Frankfurter Allgemeine Zeitung, the economists, who include Hans-Werner Sinn, head of Ifo, the influential think tank, were unanimous about the wrongness of the decisions made during last week's EU summit in Brussels. They warn of increased risk of exposure to the debts of struggling banks for taxpayers, retirees and savers. During the summit, Europe's leaders agreed to work towards joint bank supervision to be overseen by the European Central Bank, and for euro zone banks to be recapitalized directly by the European Financial Stability Facility and its future replacement, the European Stability Mechanism. But the German chancellor has come under fire for her push towards a banking union, while the euro zone leaders were reluctant to form a banking union but let it pass. The professors claim the banking union means assuming "collective liability for the debts of the banks in the euro-system.""Dear fellow citizens, please relay these concerns to your constituent MPs; our elected representatives must be alerted to the dangers that are threatening our economy," they continue. The 172 academics warn of gloomy consequences for Germans if the bloc ends up guaranteeing balance-sheets three times the size of the entire euro zone public debt. Merkel rejected the criticism, saying that first of all "this is about better banking supervision, and one can only say that that is urgently necessary."Talking to reporters, she cited Spain's banks,  for which the country's government is seeking rescue loans of up to €100 billion ($126 billion) as an example of existing supervisors having failed to spot problems properly. The hope is that an international, independent supervisor wouldn't be prone to considering national or government interests. "This is absolutely not about any additional liability," Merkel added.Meanwhile, despite criticism of her handling of a recent summit of EU leaders, Merkel and her conservative Christian Democrats are gaining support among voters. Support for Merkel's party rose to 35% from 34% since last month, according to the latest monthly poll by Infratest dimap for ARD television, one of Germany's two leading public opinion polls. According to the poll, 58% of those polled agree that "the Chancellor made the right decisions during the crisis."