We got it wrong: BoE top official admits partial blame for crisis
Published time: 1 Aug, 2012 09:27
Edited time: 1 Aug, 2012 13:27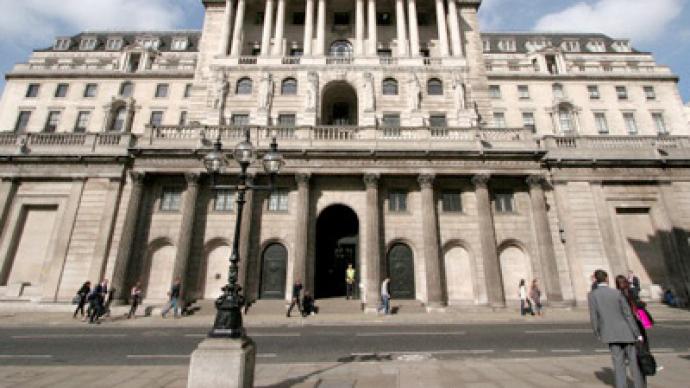 A top economist at the Bank of England, Andy Haldane has admitted economists of the central banks must share the blame for the financial crisis and recession, as they failed to correctly asses the situation.
"Central banks – this isn't remotely just about the Bank of England – are going to need … to say when they've got it wrong, to admit to mistakes when they've been made," Haldane said in an interview with the UK arm of openDemocracy.
The economists were wrong to allow "a rather restricted and blinkered view of the dynamics of social and economic systems [to be] carried across into how public policy was thought about and executed", Haldane explained.
However, economists' wrong assumptions weren't driven by seeking financial advantage, he stressed. The profession's mistake was to consider economic models as universal laws without proving if they corresponded with reality.
"We started to believe that what were assumptions were actually a description of reality, and therefore that the models were a description of reality, and therefore were dependable for policy analysis," he admitted.
Haldane stressed that economic academic community as well as central banks' analysts should admit their mistakes. However, Haldane's comments are unlikely to be welcomed by Sir Mervyn King, Governor of the Bank, as he defended the BoE's handling during the financial crisis.