The ECB key rate down to 1%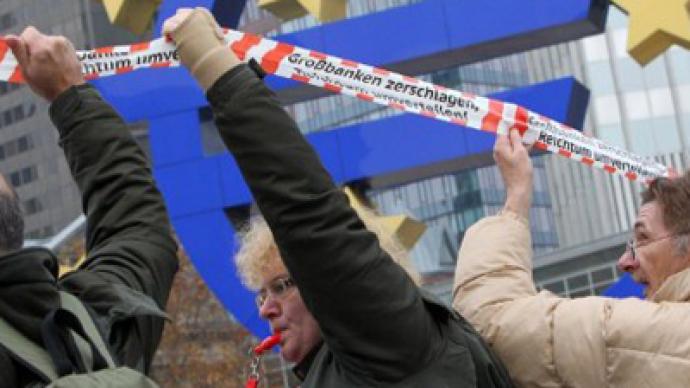 The European Central Bank has cut its key interest rate by a quarter percentage point to 1% to help the eurozone economy out of its debt pit.
Bank President Mario Draghi says the move is to save the Eurozone from sliding into a mild recession. He thinks it will also breathe optimism into investor sentiment, on the news that policymakers are tackling the crisis. The change was largely expected, with analysts arguing over how effective it will be.Anna Bodrova, Investcafe analyst, thinks the cut will be useful, as "a lower cost of borrowing for European banks will help to keep the necessary level of liquidity." This will serve as a signal that financial institutions are more stable, as well as provide some extra time for politicians to work out further anti – crisis measures, Bodrova concluded.The alternative view, however, is that a "consumption diet" and strict financial discipline are the only ways out of the debt crisis, that'll produce real and efficient results long-term."Some European states keep on spending more than they earn," which is a core of all evil, said Dmitry Voblikov, an analyst at Forex Club.Most of the markets remained calm on the news, as it didn't come out of the blue to investors. The French CAC grew just marginally as at 17.00, Moscow time, up 0.05% to 3177.68 points, with London's FTSE increasing 0.37% to  5567.35 points and German DAX up 0.19% to  6006.23 points.The Russian stock market, proved to be more reactive. It surged on the news with the MICEX showing a 2.25% increase to 1 480.97 in the hour after the decision was made and the RTS is up 2.1% to 1498.56.
You can share this story on social media: