Kyrgyzstan to join customs union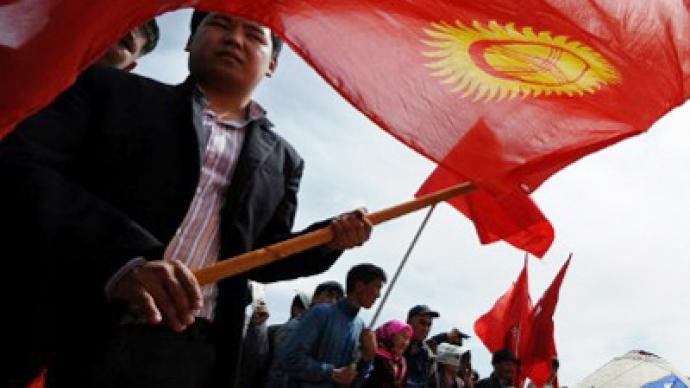 Kyrgyzstan will join Russia, Kazakhstan and Belarus in the Customs Union, with analysts stressing the need to strengthen trading ties when the global economy is shaky.
The prime ministers of the Eurasian Economic Community (EurAsEc) members-states have given the nod to Kyrgyzstan's accession to the CustomsUnion, acting Kyrgyz Prime Minister Omurbek Babanov announced on Wednesday.
"The decision has been made today in a narrow format on Kyrgyzstan's accession to the Customs Union."
An action plan for Kyrgyzstan's accession to the Customs Union would be adopted shortly, Babanov added, with a working group and its chairman still to be decided on soon.
Anna Bodrova, Investcafe analyst, says the move will strengthen Russia's economy further, when other markets remain fragile.
"In essence, now another step to create a special economic zone has been made, which is so necessary for Russia while it still hasn't entered WTO. Trade and economy ties with the neighboring countries are important for Moscow, the same way they are for Kazakhstan and Kyrgyzstan.
And though so far there's no talk of creating neither a single currency, nor even a currency union, in the wake of the crisis burning out in Europe this strengthening of trade ties is now especially important. Also, it's still not clear whether Russia will have joined WTO by the end of this year and whether it'll be able to receive all trade preferences."