Chateau de Chine: Chinese buy prestige Bordeaux vineyard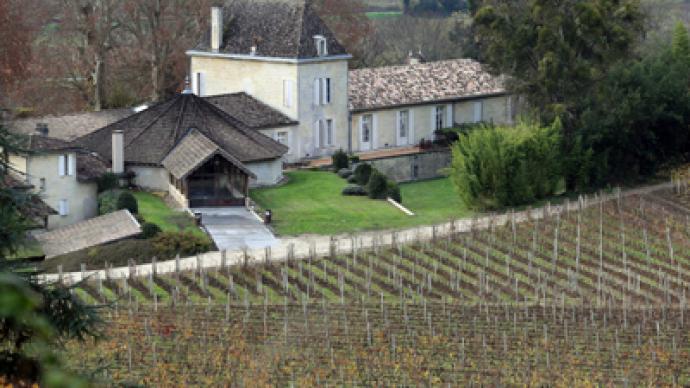 Chinese investors have purchased the elite Chateau Bellfont-Belcier vineyard in the Bordeaux region of France. Similar deals have caused outrage among some French politicians who are concerned the country is selling its wine heritage.
­The sale of the 20 hectare Bellfont-Belcier vineyard was first reported in September, and was priced at up to two million euros per hectare according to the French media. Le Figaro newspaper describes the investor as simply Wang. The wine from the Chateau is the best quality and is classified as Grand Cru, and it's the first such in the region to be bought by the Chinese. "The classification played an enormous role," a spokesman for the agency which negotiated the deal, told France 24. Without the classification, "the price would not have been the same," he added. In August the castle and vineyard of Gevrey-Chambertin in the Burgundy region was sold for over $8 million to a Chinese businessmen, RFI reports. A number of politicians said that France is selling off the national heritage. The sale in Bordeaux didn't cause as much fuss as the province has a long tradition of foreign investment in the wine industry, says AFP."What is different is that it's in such short period. They've purchased 30 estates in two years. That's something," Herve Olivier, regional director of SAFER, French government agency overseeing rural land development, told France 24. Chinese investors in Bordeaux are primarily industrialists with diverse business interests including real estate and tourism, Olivier added. French wine has become very popular in China making it the fifth largest export market for French winemakers in 2011, chinapro.ru reports.