Kung Fu Wanda: China gets Hollywood makeover
Published time: 21 May, 2012 15:54
Edited time: 21 May, 2012 19:54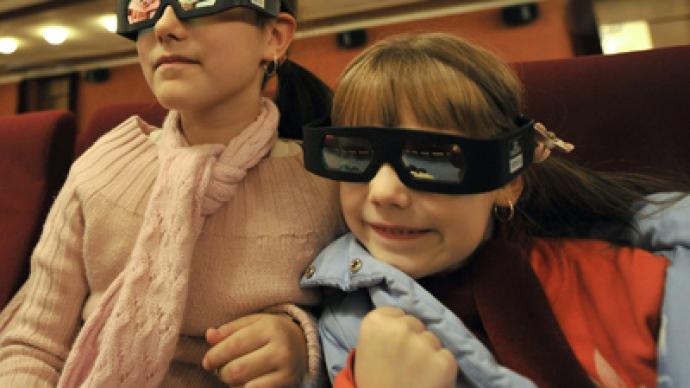 North America's second-largest movie theater chain has been bought by a Chinese company in a takeover that will create the world's biggest movie theater operator.
­AMC Entertainment Holdings was sold for $2.6 billion to the Dalian Wanda Group, with the Beijing-based company saying it will invest an additional $500 million in AMC's development.
While Wanda has his eyes set on Hollywood, Hollywood is shifting its focus to China.
The Chinese film market is booming with the rise of the middle class, causing US cinema productions to make decisions that favor Chinese audiences.
For example, Iron Man 3 will be filmed in China, guaranteeing the film will get a Chinese screening.
China has a quota for foreign films that can be released in the country. Even if a film passes through this restricting thoroughfare of 20 films a year, it must then pass the hurdles of censorship. However, Hollywood has already found a way around this by partnering with Chinese companies.
Given the success of Kung Fu Panda, Dreamworks announced a joint venture in February, Oriental Dreamworks, in order to develop in China. They are keeping 45 per cent in the company, while China Media Capital, Shanghai Media Group and Shanghai Alliance Investment will co-own the production company.
Since the US has dibs on the Chinese market, it was only fair and a matter of time before the Chinese made their big introduction, competing with the US cinema market.
The agreement gives Wanda access to the North American and Chinese movie markets, the world's two largest. The US box-office had $10.2 billion in ticket sales last year, while China's box office brought in more than $2 billion.  
"This acquisition will help make Wanda a truly global cinema owner, with theaters and technology that enhance the movie-going experience for audiences in the world's two largest movie markets," stated Wang Jianlin, chairman and president of Wanda.
The goal of developing technologically in filmmaking is shared by Yang Bu Ting, Chairman of China Mainstream National Film Capital Hollywood Group. He announced at a conference his broader objectives for opening an office in Beverly Hills. They hope to glean from their US counterparts' techniques for distributing and developing visual effects and computer-generated imagery.
As Wanda also produces and distributes films besides owning theatres, American executives privately predict he might use his new American cinemas as a venue for releasing Chinese-made films in the US.
However, at the present, Wanda claims he has no intention of distributing movies in the US. The Wanda-AMC deal is currently awaiting approval by authorities in both the United States and China.