China's services growth in April weakest in 2 years, BRIC also slowing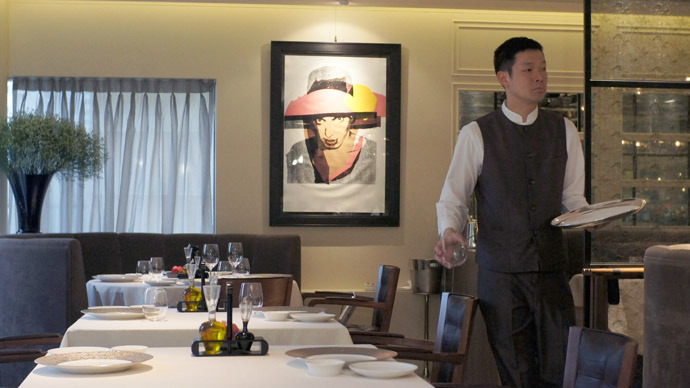 Another alarm bell rang over the Chinese economy on Monday, as HSBC's April report on the service sector showed the weakest expansion since August 2011. There's no rosy picture in Brazil, India and Russia either.
The Chinese service sector saw further easing in April, as the China Services Business Activity Index compiled by HSBC slipped to 51.1 from a March reading of 54.3.
A reading above 50 indicates activity expansion, while a reading below the dividing line points to contraction.
"This started to bite at employment growth. All these are likely to add some risk to China's growth in 2Q, as there's still a bumpy road towards sustaining growth recovery," commented Hongbin Qu, Chief Economist, China & Co-Head of Asian Economic Research at HSBC.
Given that services comprise about 50 percent of the country's GDP, the April economic indicators seem to be saying that the risks to recovery may be growing.
"This confirms our worries about insufficient growth momentum in the economy, which we expect to slow to 7.5 percent in the second quarter," Reuters quotes  Zhang Zhiwei, chief China economist at Nomura Securities in Hong Kong as saying.
The path to a recovery in China is already proving 'bumpy' enough, as Monday's report followed poor Chinese manufacturing data released last week, that indicated  slower sector growth in April.
"The cooling of service sector activity in April likely reflected the knock-on effect of slower manufacturing growth, the impact of property tightening measures and the spreading bird flu," Hongbin Qu explained.
Experts agree that further indications of the Chinese economy weakening may result in a monetary policy response.
"I see an increasing possibility of China cutting interest rates, but not likely any time in the near future, as housing inflation is a constraint," says Jianguang Shen, chief China economist of Mizuho Securities Asia in Hong Kong.
Easing BRIC
With the USA and Europe suffering since the onset of the world economic crisis, the BRIC club has been seen as a future economic locomotive. But that my be fading as Brazil, India and Russia appear to have lost momentum in April.
In Brazil, the April HSBC Manufacturing PMI Index went down for the third consecutive month to 50.8 from 51.8 fixed in March. "This is yet another sign that the recovery of 2013 is quite modest," as Andre Loes, Chief Economist, Brazil at HSBC said in the report.
Activity in India's service sector also eased in April, dragged by slower growth in new businesses.  While operating conditions in India's manufacturing have slightly improved in April, the seasonally adjusted HSBC Purchasing Managers' Index– an indicator derived from individual diffusion indices measuring changes in output, new orders, employment, suppliers' delivery times and stocks of purchases – fell to its lowest reading since November 2011 - 51.0.
Russia is no exception, as April growth remained subdued, struggling in the post – crisis trend. The April indicator of business conditions in Russia stood at 50.6, which compares with a 50.8 reading a month earlier.
"Russian manufacturing and industry will most likely continue growing very slowly, with downside risks to growth prevailing without a recovery in external and internal demand for investment goods," commented  Alexander Morozov, Chief Economist (Russia and CIS) at HSBC.