Cherkizovo Group posts 1H 2009 Net Profit of 1.66 billion Roubles
Published time: 5 Oct, 2009 13:42
Edited time: 5 Oct, 2009 17:00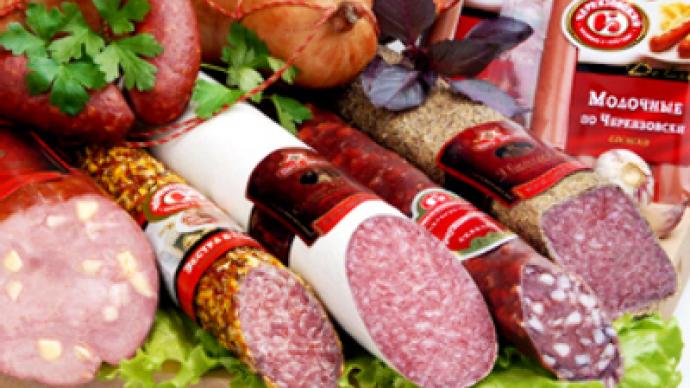 Russia meat producer, Cherkizovo, has posted a 1H 2009 Net Profit of 1.66 billion Roubles under US GAAP.
The bottom line is up 91.5% on the 868 million Rouble Net Profit posted for 1H 2008, with adjusted EBITDA rising 52.1% to 2.66 billion Roubles, on the back of a 14.5% year on year rise in Revenues to 15.19 billion Roubles.
The company noted the impact of foreign currency movements with the Rouble down 38% against the US dollar, leading to a 1H 2009 US dollar Net Profit of $50.3 million, up 39% year on year, with adjusted EBITDA rising 10% to $80.5 million, and a 17% year on year decrease in Revenues to $459.3 million.
Sergey Mikhailov, Cherkizovo Group's CEO, was upbeat about the results, and noted the company expects its 2H 2009 objectives, benefitting from lower grain prices and capacity gains.
"Overall, the Company's vertically-integrated business model proved its strength and enabled us to improve performance in a tough economic environment. Looking forward the Group will continue to leverage improving efficiencies and capacity levels to drive results. While we anticipate the pricing environment to remain largely favorable for Cherkizovo's products in the second half of the year, we will continue to see some pressure on consumer consumption. However, we remain confident that the Group will continue to make good progress and deliver against its stated strategy in the course of the financial year."