Severstal posts 1H 2009 Net Loss of $944 million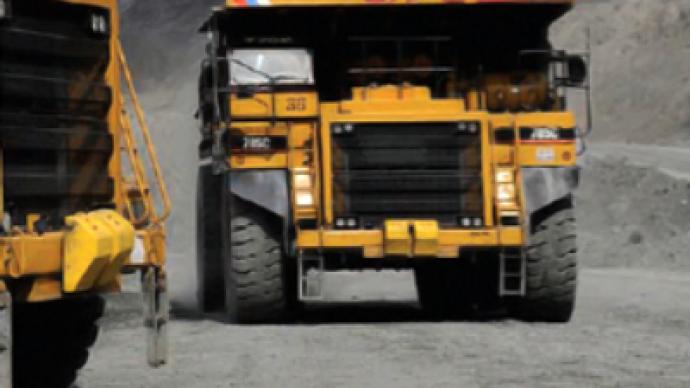 Russian steelmaker, Severstal, has posted a 1H 2009 Net Loss attributable to shareholders of $944 million under IFRS.
The bottom line is a sharp contrast with the 1H 2008 Net Profit of $1.96 billion, with EBITDA of minus $161 million comparing with 1H 2008's $2.8 million, and Revenues down by 47.3% year on year to $5.6 billion.
The 1H results showed some turnaround during 2Q 2009, which saw a Net Loss attributable to shareholders of $290 million, after 1Q 2009 saw a Net Loss of $654 million, with 2Q 2009 EBITDA of minus $5 million on 2Q 2009 Revenues of $2.85 billion.
Severstal attributed the 1H result largely to a pre-tax foreign exchange loss of $214 million, but noted that this comprised a $381 million pre tax foreign exchange loss for 1Q 2009 followed by a 2Q 2009 foreign exchange pre tax gain of $167 million.
This came in addition to a year on year fall in revenues reflecting reduced sales and lower prices.
However Severstal CEO, Alexey Mordashov, was optimistic, noting that the first half was the most difficult market for 20 years and that it had stabilised after reaching a nadir in May, with the outlook more positive going forward.
"The second quarter marked a turning point for the steel market, after prices reached their lowest levels in May. The combination of better market conditions, increased capacity utilisation and cost saving initiatives resulted in an improvement in performance during Q2.
Since June, there have been indications of some improvements in our markets, with production volumes and prices increasing so far in Q3 across the Group. Although these developments are encouraging, they remain fragile. A sustained recovery will depend on renewed global economic growth and discipline in production and pricing across the industry. With our very competitive cost structure in Russia, on-going cost saving and rationalisation programmes in our North American and European operations and solid financial position, we have a strong platform from which to compete in our core markets."
You can share this story on social media: