Oil rigging: Traders accuse BP and Shell of fixing prices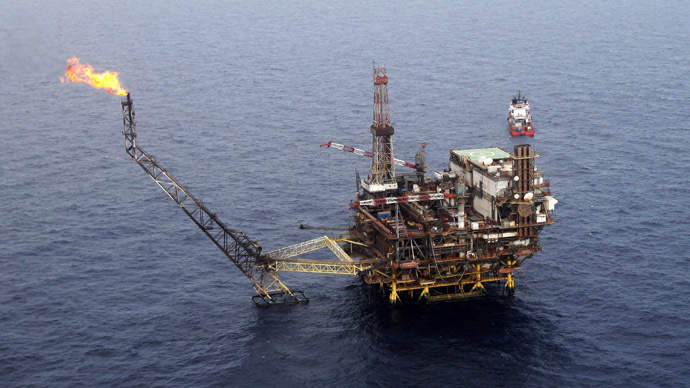 A new law suit claims some of the world's largest oil companies – including BP, Royal Dutch Shell, manipulated Brent Crude spot prices in collaboration with Morgan Stanley, Vitol Group, and other energy traders.
The plaintiffs accuse the companies of deliberately submitting false and misleading information about Brent prices to Platts, the energy and oil market news outlet, which is used by traders worldwide in daily transactions, Bloomberg reports.

"By providing false or inaccurate information and engaging in false or sham trading, defendants undermined the entire pricing structure for the Brent Crude Oil physical and futures markets," the plaintiffs allege.

By fixing the North Sea oil benchmark, the oil companies and traders, not only manipulated the oil market, but petroleum, food, and other products that look to Brent as a guide for buying and selling across world exchanges.

Four traders - John Devivo, Robert Michiels, Anthony Insinga and Kevin McDonnell - filed the class act in a Manhattan court in New York on October 4.

Other companies accused of 'fixing' are Trafigura AG and Trafigura Beheer British Virgin Island, Dutch commodity trading firms, Phibro Trading LLC, a subsidiary of Occidental Petroleum Corporation, Vitol Group, a Swiss-based, Dutch-owned energy trader, S.A., and other unnamed traders. 

The plaintiffs hope to bring some transparency to oil and commodity exchanges, where it is alleged the prices are superficially hiked up or driven down by the companies to gain the most profit in futures and spot trading. The plaintiffs describe this method as 'spoofing' – hiking the price of oil up to drive markets while planning to cancel them later.
Prices for Russian Urals and Dubai crude may are also being questioned.

Not the first 'spoof'
The lawsuit isn't the first of its kind- gas companies were raided by the European Commission (EC) last May and several American companies have been accused of energy market manipulation.

In May 2013, the EC launched surprise raids on BP, Royal Dutch Shell, and Platts, looking for evidence of price rigging.

In July 2013, Barclays was met with a similar allegation over suspected energy rate-rigging in California between 2006-2008 also brought by traders.

The Federal Energy Regulatory Commission, the government regulator that provides oversight on the oil, natural gas, and electricity industries, wants Barclays to fork over $470 million for their manipulations, a fine Barclays says it will fight

JPMorgan Chase is under investigation by the top US energy regulator for an Enron-style energy market manipulation, which included similar 'spoofing' tactics- falsely inflating electricity prices for company profit. The bank could face a $500 million fine.
JPMorgan Chase head of Global Economies Blythe Masters was singled out for providing 'false and misleading statements' under oath.
In April 2008, the former board member of the New York Mercantile Exchange Steven Karvellas pleaded guilty to two counts of illegal natural-gas trading.
Energy markets aside, allegations have risen over traders gambling with FOREX currency rates, using insider information to 'spike' their prices.

You can share this story on social media: