RBS fined $610 mln for Libor-fixing manipulation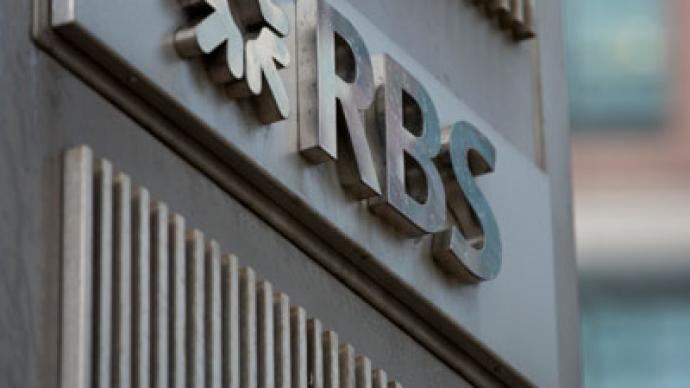 US and UK authorities have fined Royal Bank of Scotland more than $610 mln for participating in a major fraud, after RBS leadership admitted the wrongdoings. The bank was accused of fixing a key global interest rate.
"There were serious shortcomings in our systems and controls and also in the integrity of a small group of our employees," Sir Philip Hampton, RBS Chairman said in a statement.An investigation into the case uncovered that 21 employees of RBS's staff were caught up in the rigging of London interbank offered rate, or Libor – the rate at which banks land to each other throughout the world. It provides the basis for trillions of dollars in contracts, including mortgages, bonds and consumer loans.The UK's Financial Services Authority issued a fine of around $140 million, while another $470 million were issued by the US regulators and the US Department of Justice. The bank stated it will make the rate-riggers cover the bill and will also cooperate in the probe."Libor manipulation is an extreme example of a selfish and self-serving culture that took hold in parts of the banking industry during the financial boom," RBS Chief Executive, Stephen Hester said in a statement. RBS is the third major bank to be caught in a series of international rate-fixing fraud cases since the financial crisis in 2008. Another British bank, Barclays has lost several executives in the Libor scandal, including chief executive, Bob Diamond, and was issued a $453 million fine. In another episode the rate-rigging scandal cost Switzerland's UBS Bank $1.5 billion.Meanwhile Japanese banks have also been accused of collectively keeping the Tokyo interbank lending rate, or Tibor, intentionally high to boost profits on domestic products such as mortgages, the Financial Times reports. The accusations come from Hideto Takata, a former derivatives trader in his self-published book, coming out later this month.Tibor rates are used for deals within Japan and have been much higher compared to yen Libor rates since early 2009. Theoretically, the two should be relatively similar since both are used for borrowings in the same currency.Explaining how Japanese banks have profited from the spread between Tibor and yen Libor, Mr Takata said: "If Japanese banks need to borrow, they use Libor. If lending, they use Tibor. No other country has a double standard like this," the Financial Times reported.
You can share this story on social media: