Enron all over again? US accuses JP Morgan Chase of energy market manipulation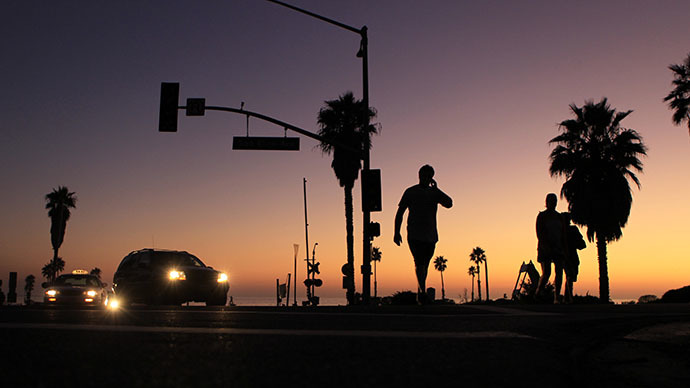 JP Morgan is under investigation by the top US energy regulator for an Enron-style energy market manipulation. JP Morgan likely to agree to a multi-million dollar settlement to end possible legal action.
The Federal Energy Regulatory Commission (FERC), an independent agency that regulates interstate transmission of electricity, oil, and natural gas, has uncovered eight different manipulative strategies used by a JPM affiliate between 2010 and 2011. The 'schemes' had traders falsely inflate electricity prices to state energy authorities in Michigan and California, which in part drove up energy prices. 
The alleged manipulations led to overpayments of "tens of millions of dollars at rates far above market prices" in California, according to the Notice of Alleged Violations.
After months of probes and accusations, the FERC released a formal notice on Monday, ahead of an anticipated settlement.
The alleged violations in Monday's letter offered little new insight into the bank's trading, as most of the details had already been laid out in previous FERC filings.
The settlement could cost the bank up to $500 million, and the decision is expected by the end of this week, or as early as Tuesday. According to reports and a close industry source, America's largest bank may pay a $400 million settlement to put a stop to the investigation.

Enron-esque

FERC investigated market 'abuses' by Enron and other traders which resulted in rolling blackouts across California in 2001, and imposed up to $1 million in fines per violation per day.

Accusations of market manipulation first surfaced this spring, which documented the illegal trading in California and Michigan, singling out JPMorgan executive Blythe Masters for providing 'false and misleading statements' under oath.
JPMorgan has denied the allegations and has declined comment on the matter.
The energy regularly committee dealt a $470 million penalty against Barclays Plc traders for similar power market manipulation in California. Barclays plans on taking the case to court.

Last Friday JPMorgan announced it was exiting commodity market trading, and is looking for a potential buyer to take over their current operations of power plants.
The bank is also under investigation for the role it played in the $6.2 billion 'London Whale' trading blunder last year.

You can share this story on social media: