Pounds for dollars: Sberbank executive bonuses linked to weight-loss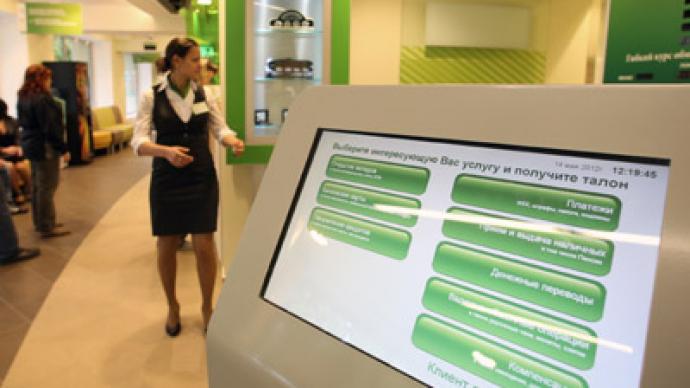 Top managers at Russia's biggest lender Sberbank have to trim down if they want to receive bigger bonuses at the end of the year, according to bank policy.
The income of Sberbank employees has been tied to the speed at which they get rid of any extra kilograms, slon.ru reports. The war against obesity has even touched upon members of the board. Weight loss was included into their personal KPIs, key performance indicators, which determine the size of their end-of-year bonuses.At the initiative of the Sberbank's CEO German Gref, bankers started exchanging information such as how many kilometers each of them runs in the morning and not touching high-calorie food on planes, the report says. Slon.ru cites a book by Evgeny Karasyuk 'Elephant on the Dance Floor' about Gref's reform in Sberbank, which he started in 2007. Gref also criticized obese regional managers who bought weird modular constructions with openings for ATMs and air conditioners in the ceilings. "There is as much excess space as there is extra weight in you, not less than 20%," Gref told one of the employers about the constructions.The head of one of the bank's departments, Valentin Morozov, weighed 119 kilograms before commencing work for Sberbank. After the weight loss initiative was introduced he lost over two dozen kilograms.The fitness initiative was part of a wider program introduced by Gref on increasing the bank's efficiency. The new rules helped improve the image of the bank, which used to be famous for the queues in which clients spent 444 million hours in 2006 alone. The speed at which clients are attended and the overall quality of service has improved significantly over the years. Karasyuk says that one of the new methods introduced in Sberbank at Gref's initiative was the Japanese 5S system – Sort, Set (in place), Shine, Standardize, and Sustain.
You can share this story on social media: