China closes door on BMW factory expansion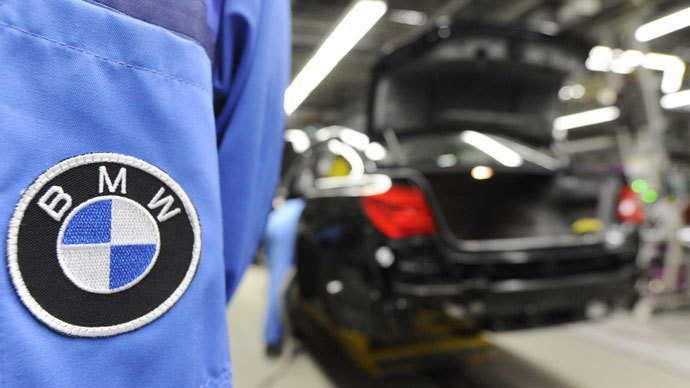 BMW was not been given approval by the Chinese government to expand a factory which would double production, stoking speculation China is becoming less willing to cater to multinational companies.
BMW's joint venture in Shenyang, BMW Brilliance Automotive, was denied, permission to expand their factory, which would boost production by 400,000 sedans per year.
The Chinese Ministry of Environmental Protection rejected the Munich-based company's plan, citing inadequate waste water analysis and the plant's failure to meet the government's anti-pollution targets. The statement also said the joint-venture has failed to pass an inspection on its first phase of the plant.

"Drinking polluted water while driving BMW sedans is certainly not the type of industrialization we are looking forward to," China's Environment Minister Zhou Shengxian, said in an interview with People's Daily on Wednesday.
A spokesman for BMW said the carmaker had already requested follow up documents and details pertaining to the application's rejection.
Bill Russo, a former Chrysler executive, said it was 'unusual' for an expansion project to be nixed.

"There's definitely a pattern here of the government making an example of high-profile foreign companies." Bill Russo, a Beijing-based automotive consultant told the Financial Times.
The rejection sent shares near a four-month low in Hong Kong in Tuesday, and BMW is trading low in Frankfurt, down 1.37 percent at 73.40 euro per share at 10:55 GMT.

BMW Brilliance Automotive owns two plants at Tiexi and Dadong, each which have an annual production capacity of 100,000 cars.

The German luxury carmaker has experienced great success in the Chinese market, with sales increasing year-on-year 31 percent in May. China has the world's largest car market.

China's growth slowed to 7.5 percent year-on-year in the first half of 2013, signaling a slowdown to some, and a healthier, robust, and sustainable economy to others.

You can share this story on social media: