Russia luxury car tax seen as another step towards social justice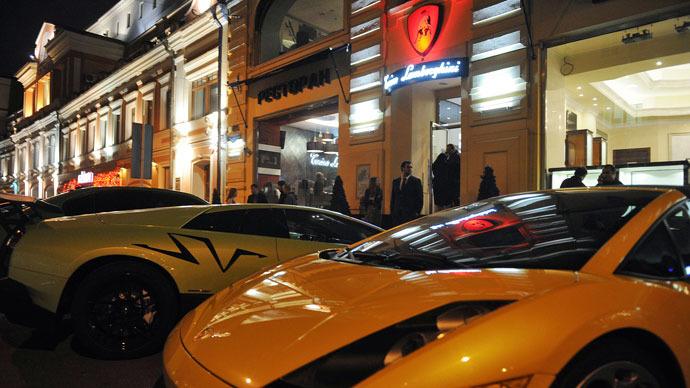 Russia's luxury tax – a campaign pledge by President Vladimir Putin – is taking shape. Though attaining social equality through taxing the rich has proven tough, the Russian parliament has outlined legislation to sharply raise taxes on luxury cars.
Driving quick as the wind on a car worth over $160,000 on Moscow streets, which sees its fair share of expensive German cars, will soon cost owners much more following the Russian Parliament's vote for a new tax on luxury vehicles.
The new legislation would double the tax on cars worth more than 5 million rubles ($160,000), and a triple the tax on those worth over 10 million rubles ($320,000).
For example, the annual payment for a BMW 760Li (544 h/p, 6.6 million rubles or about $213,000) in Moscow is now about $2,600; soon it will be around $5,250. For cars worth over $320,000 – like the Ferrari California V8 (10.4 million rubles or $335,000) – it will rise from current $2,600 to $6,600.
"Not so many people use such cars. And such restrictions lie rather in the moral than in the fiscal realm," Putin said during an annual call-in Q&A in April.
A main plank of President Putin's election campaign 1.5 years ago was taxing hyper-consumption by Russia's richest citizens, for land and real estate, yachts, business jets, luxury property and expensive cars.
Though rich Russian citizens are famous for their conspicuous consumption, the outcome of such a taxation scheme was not expected to be a decisive contribution to the state budget – but that was never the point. "It is the right thing to do, there should be such a [luxury] tax. And the question of social equity, the gap in incomes is a sharp and a very important question," Putin said during the Q&A.
However, the legislation has been drastically softened compared to its original objectives.

The new amendments are not the same as a previously proposed luxury tax, as Russian owners of super-yachts and business jets prefer to register and use this kind of property abroad, so they do not pay Russian taxes on the aircrafts and vessels in Russia. Owners of vast land and real estate in Russia have similarly complicated schemes that make it difficult to prove ownership.
Still, there are several kinds of property subject to obligatory official registration. The rich prefer to sleep in remote villas at nighttime and drive in expensive cars in broad daylight, making luxury cars a prime target for the tax. So, it was therefore decided not to create the luxury tax from a scratch, but rather to increase annual payments for owning personal "objects of luxury."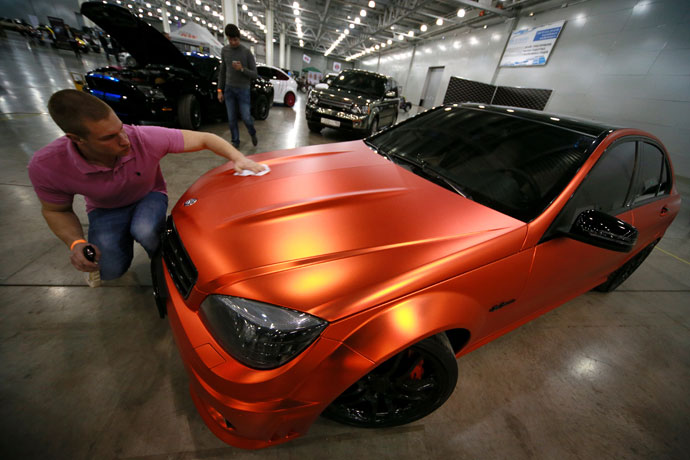 The number of expensive cars falling under the new legislation is around 20,000 to 25,000; while not contribute hugely to the budget, the sums of the new tax could amount to billions of rubles. "We'd like to stress that the new legislation rather has social than fiscal character," Deputy Minister of Finance Sergey Shatalov stated.
Proposals for additional annual real estate and land taxes have been postponed. The Ministry for Economic Development has said that much private property has previously been estimated too low, and in some regions a reevaluation of such property is needed to estimate their real market value.
The opposition supported the new legislation, though calling it a "profanation" of the original proposed luxury tax.
"This increase [in annual payments] is a profanation of the original idea of a tax on excessive consumption," Fair Russia deputy Oksana Dmitrieva stressed. The MP believes that the tax legislation amendments will only affect a limited number of the richest taxpayers, for whom such payments are insignificant.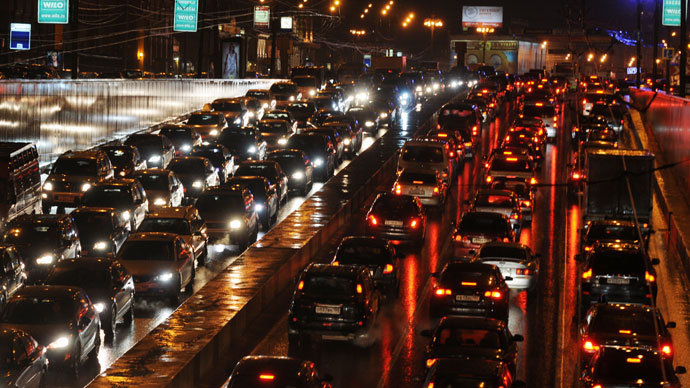 You can share this story on social media: