'Leveling the playing field': World's biggest asset manager ends early tip tradition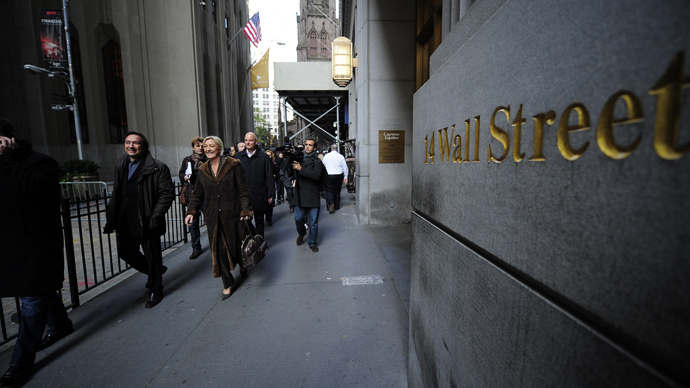 BlackRock Inc. has agreed to stop polling Wall Street analysts on stocks and companies before the information is made available to the public, in order to control insider trader information.
Investors worldwide take note of BlackRock stock purchase advice, so any early release of vibes from Wall Street analysts can either send a stock soaring or sinking.
"To avoid even the appearance of any impropriety" the firm will end its five-year long Analyst Survey Program, Brian Beades, a BlackRock spokesman, told Reuters.
The program, which polled dozens of analysts on companies before information was made public, left wiggle room for unfair market movement.
The agreement was reached following a probe by New York Attorney General Eric Schneiderman into early analyst sentiment release, that "allowed [the company] to obtain information from analysts that could reveal forthcoming revisions to their published views," the New York Times reported.
In a settlement, BlackRock will pay $400,000 to cover the investigation costs, but no fines or penalties, and has not pleaded guilty to the Attorney General's accusations.
Federal regulation requires financial institutions to limit early information from research departments in order to prevent trades ahead of analyst reports.
"BlackRock deserves credit for recognizing the need for reform when it comes to the dissemination of information that can move markets," Schneiderman said in a statement, the New York Times reported.
"Its decision to end its global analyst survey program and cooperate with my office's investigation into the early release of Wall Street analyst sentiment is a major step forward in restoring fairness in our financial markets and ensuring a level playing field for all investors."
New York Attorney General Eric Schneiderman has been at the reigns of taming Wall Street. He has moved subpoenas on Libor rigging, filed lawsuits against Wells Fargo and Bank of America for failing to meet mortgage settlement standards, as well as leading a crusades against JPMorgan Chase on selling bad securities worth up to $22.5 billion.
BlackRock was controversially commissioned by the US government in 2009 following the financial crisis to help manage bad assets, some of which they advised investors to buy. The firm also managed rescue programs for Bear Stearns, American International Group (AIG), and Citigroup. The government separately commissioned BlackRock to help evaluate assets of mortgage firms Fannie Mae and Freddie Mac.
The company was founded in 1988 and is based in New York City. It has an estimated $4.1 trillion in assets and provides investment, risk management, and 401K services to clients and has offices worldwide.
You can share this story on social media: