US investigators probe 9 more banks on Libor
Published time: 26 Oct, 2012 09:12
Edited time: 26 Oct, 2012 13:12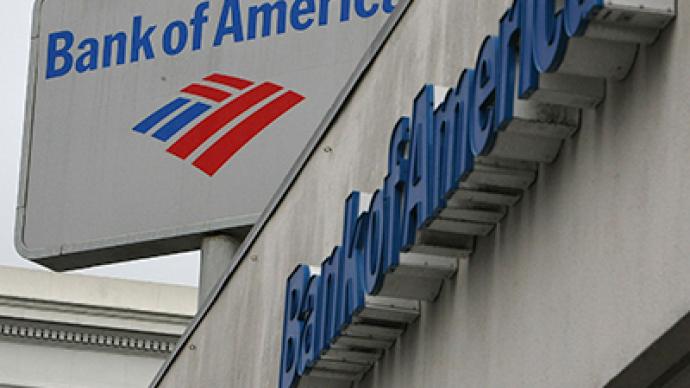 Nine more of the world's major banks are currently under the microscope of US state prosecutors on suspected attempts to manipulate the Libor interest rate.
Bank of America, Bank of Tokyo Mitsubishi UFJ, Credit Suisse, Lloyds Banking Group, Rabobank, Royal Bank of Canada, Société Générale, Norinchukin Bank and West LB have received subpoenas to appear in court from Eric Schneiderman, New York Attorney-General, and George Jepsen, Connecticut Attorney-General, the Financial Times reports citing its sources.
They are jointly investigating the possible rigging of the Libor – a key bank lending rate which affects different financial instruments and transactions worth more than $300 trillion worldwide.
In August the investigators sent requests for information on the Libor case to Barclays, which has already been fined $450mln for Libor fixing, state-backed lender Royal Bank of Scotland, HSBC, JP Morgan Chase, UBS, Deutsche Bank and Citigroup. The investigators demanded the banks provide documents and records of communications to prove the alleged collusion to fix rate.
Regulators and prosecutors in the US, Britain, Canada and Japan have been probing the major banks possible manipulation of Libor between 2005 and 2009.
The Libor case came into the limelight after Barclays paid $452 million to British and US regulators to settle the probe over its involvement in alleged rate fixing. Barclays' CEO Bob Diamond, Chairman Marcus Agius, and COO, Jerry de Missier resigned under huge public pressure.
Last month Martin Wheatley, the designated head of Britain's new Financial Conduct Authority proposed a number of reforms, which include a tighter control on banks and rates and a transition of rate setting from The British Bankers Association (BBA) to regulators. Previously Libor used to be calculated by Reuters Thomson which collected the data daily on the cost of lending from 18 major global banks in 15 currencies