Next 25 years of Bitcoin revolution will be 'wild ride' - CEO of world's biggest exchange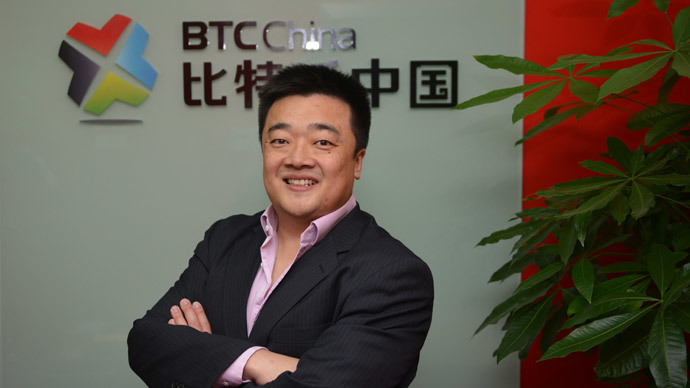 Exchange glitches, arrests, government crackdowns, and volatility haven't been able to stop people wanting to get their hands on the bitcoin, and the CEO of BTC China Bobby Lee told RT the bitcoin revolution will be bigger than the Internet.
"I think over the next 25 years, we will see bitcoin evolve and become more mature. It will be a wild ride, it will be exciting," Lee told RT at the "Inside Bitcoins: The Future of Virtual Currency" conference in Berlin.
Lee is optimistic bitcoin isn't just a fad and will resist recent setbacks.
"So that's what's amazing about bitcoin, it's truly a global phenomenon, very resilient and the reason it is resilient is because many people want to buy into it. Whenever the price dips, we see people sitting on the sidelines eager to buy."
The value of bitcoin has always been volatile, but dropped below $500 after one of the world's largest exchanges, Mt. Gox, experienced a major glitch that forced it to temporarily halt withdrawals.
Lee likens the glitches to the early years of the Internet, and like the internet, the uses for bitcoin will evolve over time, saying that when the internet was only 5 years old (the same age as bitcoin) it was met with negative skepticism and very little media coverage.
"It's like the Internet. The reality is that internet penetration is a lot higher than it was 10-20 years ago," said Lee.
Bitcoin is very much a product of its time and can only be used by those internet savvy enough to either "mine" the currency through a series of logarithms or track down a buyer.
Crackdown
Bitcoin hasn't proven itself safe, as exchanges in China have disappeared overnight, and has even been stolen on live television.
Central banks across the globe have begun to crackdown on the cryptocurrency, instructing financial institutions not to accept bitcoins because they have no legal status or monetary-backing, like state-backed currencies.
Bitcoin is also at bay in China after the government issued a ban on trading and selling the cryptocurrency, but Lee's exchange, BTC China, has found a loophole around the crackdown and re-opened on January 31.
Lee said BTC was "definitely in compliance" with the new rules.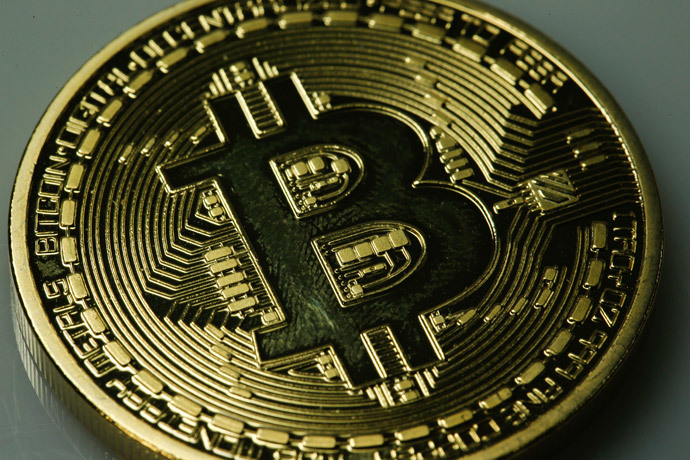 Regulators worldwide are cracking down on the high profile cryptocurrency, which has won popularity with those distrusting of government influence in monetary policy as well as those who wish to remain anonymous when purchasing online.
"Running an exchange is a very difficult job. Given that we are running an exchange for decentralized currencies and we make mistakes and people take their bitcoins away, we really lose it. There is no way to reverse a transaction".
Regulation
While the rest of the world is halting bitcoin transactions, the State of New York is embracing the currency, to an extent.
As of Tuesday, the state of New York said it will adopt regulations to legally oversee virtual currencies transactions.
Businesses that wish to use cyber-currencies will have to get a "BitLicense", which will be monitored by the state's Department of Financial Services.
In Tuesday's statement, the Department of Financial Services said it didn't want to "stifle innovation".
"I'm glad to see New York as a state is taking the leadership in proposing bit licences. I'm optimistic about that," said Lee.
Distribution
There are a reported 13 million bitcoins in circulation worldwide, but ownership is low. According to one study by Business Insider, less than 1000 people own 50 percent of the currency, which users originally have to "mine" with logarithms.
"It doesn't matter what the percentages are. In the end, if you look at the wealth of people- rich people hold a lot of land and stocks and gold. In a country like the US, the top 1 percent of people own 40-50 percent of the top assets. It's not very much different. That's how society works," Lee told RT.
Early "miners" were able to buy into the alternative currency cheap, because when bitcoins first debuted they sold for mere dollars. Prices have soared (and subsequently sunk) into the hundreds from thousands.
You can share this story on social media: