Bitcoin ATM in your pocket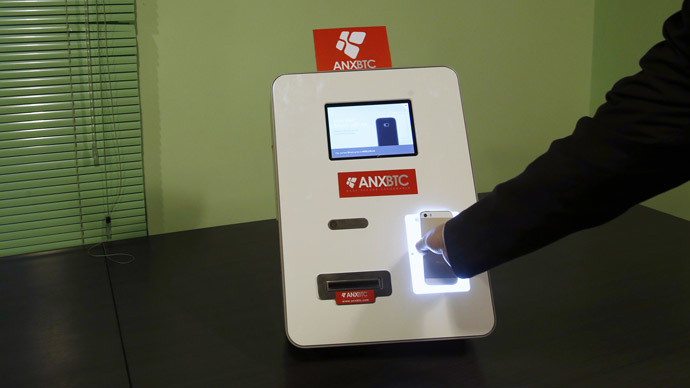 Anyone in China with a smartphone can now act as a bitcoin ATM with BTC China's new mobile app that lets users buy and sell bitcoins in different major world currencies. The mobile app has been launched along with a physical ATM.
The launch of the Picasso ATM coincides with the Chinese crackdown on financial institutions using bitcoin, and could boost BTC's international customer base.
The web-based application will be in place of a physical ATM, and can be used to transfer the cryptocurrency into hard currency worldwide.
The physical ATM is located at the IC Coffee Shop in Shanghai's Pudong Zhangjiang tech park. Here people can insert yuan into the machine in exchange for bitcoins, but cannot withdraw any cash.
Although there is no current ban on cryptocurrencies in China, the People's Bank of China has warned financial institutions that they shouldn't trade digital tender, like bitcoin.
The People's Bank of China (PBC) warned financial institutions in December they should be "on guard" against the cryptocurrency bitcoin because the risk of fraud and money laundering. However, on April 11 the governor of the People's Bank of China said the government is not going to ban bitcoin.
Last week two bitcoin exchanges reported domestic Chinese banks received notice local lenders would shut down trading accounts.
As of April 16, BTC China is still up and operational, according to CEO Bobby Lee. In late February, the bitcoin world was shaken when Japan-based Mt. Gox filed for bankruptcy, after millions of dollars in bitcoin went missing.
https://www.rt.com/business/bitkoin-bankruptcy-japan-exchange-179/
Individuals, using the new application, will be able to bypass local banks that are skeptical of bitcoin, but are still engaging with the currency "at their own risk". In the eyes of the PBC it is not a real currency. Online retailers have also banned the anonymous currency.
Financial regulators worldwide are worried about bitcoin exchange, as the digital currency is often used to illegally purchase products like weapons and drugs.
There is no institutional backing of bitcoin- that is it isn't insured by any governing body or physical commodity, like gold.