China warns banks to avoid bitcoin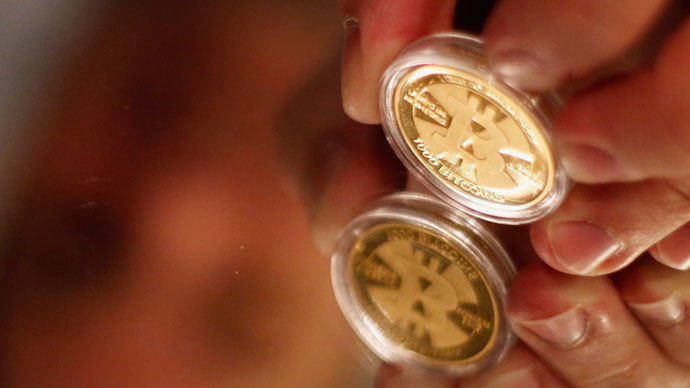 The People's Bank of China (PBC) has warned financial institutions they should be "on guard" against the cryptocurrency bitcoin because the risk of fraud and money laundering.
The statement, issued Thursday jointly by PBC and five other ministries, available on the bank's website, said the virtual currency has "no legal status or monetary equivalent". The increasingly popular commodity doesn't yet pose a threat to China's financial system, but the action was taken as a precaution.
At this point, financial and payment institutions are urged not to use bitcoin pricing for products or services, may not trade or sell bitcoins, sell bitcoin-related insurance, provide customers with Bitcoin registration, trading or other services, conduct bitcoin storage, issue mortgages in bitcoin, or set up investment funds or trusts based on the currency, the statement said.
Individuals however, are free to buy and use Bitcoin at their own risk, and PBC cannot be held accountable for any losses, as the digital currency is not tied to any government or central banking institution.
Bitcoin has gained enormous popularity in China, a nation famous for its currency pegging as well as its saving ethics.
The yuan is under strict government control to keep economic risk low and control currency flow between borders.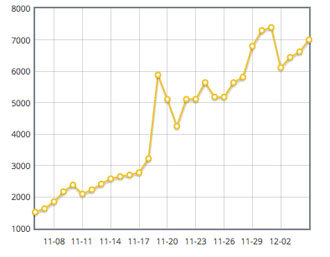 From the point of view of the bank and the ministries, bitcoin should not be in market circulation, but can be traded as a commodity on the internet.
The rise of Bitcoin has been spectacular, and hit new heights last week when its value surpassed $1000 last week. The quick rise has investors asking if it is a bubble.
Bitcoin traded at $956.00 at 12:38 MST on BTC China, the world's largest Bitcoin trading floor. Access to Bitcoin trade on BTC China is currently limited to Chinese traders.
A central concern the bank has is the ties the currency has with unofficial criminal, drug, and firearms markets, such as the website 'The Silk Road', which was shut down in October, but has re-emerged with a new site. Millions of bitcoins also have gone missing when websites shut down, leaving no trace.
The central bank doesn't trust the platform on which bitcoin is traded, as some sites are illegally registered, were shut down, and are prone to hacking.
BTC China began discussions with the People's Central Bank of China over bitcoin legitimacy on Monday, but only met with low-level, not top, officials.
Though it has no intrinsic value and isn't backed by a government or bank, Bitcoin has become a hot commodity to trade, similar to gold as it's a way to save and hedge against normal FOREX currencies.
Since its inception in 2008 by a man using the alias "Satoshi Nakmoto", Bitcoin has gone mainstream and can be used to buy coffee, pay for online dating services, and can even be retrieved from an ATM. There are more than 12 million Bitcoins in circulation worldwide.
You can share this story on social media: