Bank of America settles $1.7bn over faulty mortgage disputes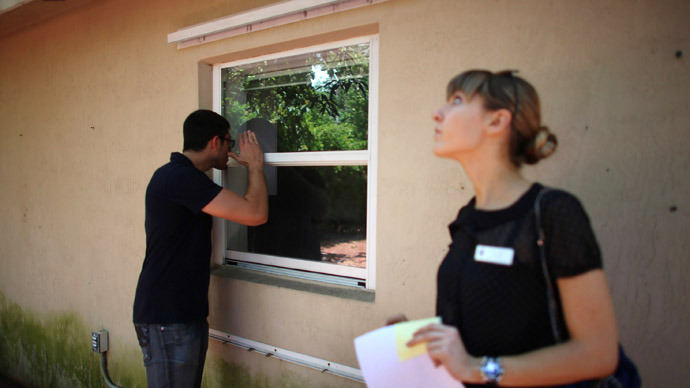 In a move to clean up the company's reputation as a lender, Bank of America has agreed to pay bond insurer MBIA $1.7bn to settle a dispute over faulty mortgages which arose during the 2008 US financial crisis.
MBIA will get a 5% stake in BoA, as well as receive a $500 million credit line. MBIA will also have no further payment obligations on any of its insurance policies held by Bank of America.
In exchange, the bond insurer will drop its litigation brought against Countrywide Financial, a BoA mortgage subsidiary. Countrywide's out of control lending of shoddy mortgages all but destroyed MBIA when the housing bubble burst. The company has already paid out $3 billion to policyholders on 'bad' BoA loans on some $20 billion in securities it insured and BoA allegedly 'misrepresented' to clients.
MBIA Chief Executive Jay Brown has hailed the deal as a 'significant milestone'.
MBIA shares surged to the highest since September 2008 on the news, up 57% after the settlement news broke. BoA shares also closed up 5.2% in New York at $12.88.
If MBIA didn't settle with BoA, it would have risked running out of money within months. Previously MBIA had accused BoA of 'dragging out' the litigation, but on Monday, Brown said he appreciated the bank's efforts in arriving at a fair settlement.
"This comprehensive and important settlement is a very positive step forward for both Bank of America and MBIA," Benjamin Lawsky, New York's superintendent of financial services, said in a statement.
"It resolves significant exposure and expensive litigation for Bank of America, while also giving MBIA a path forward," said Lawsky.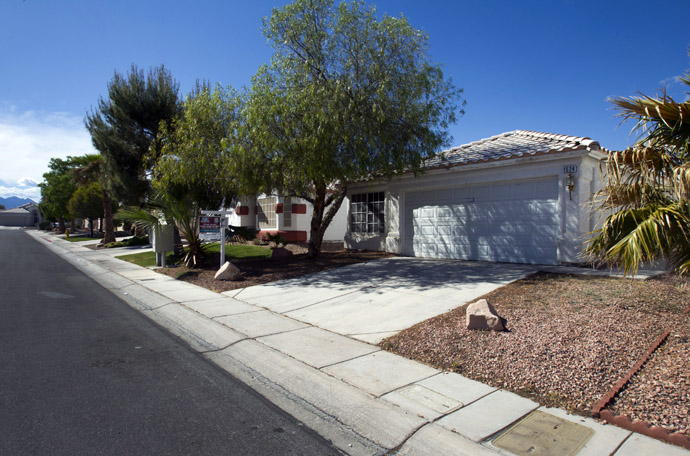 High stakes payback
The 2008 crisis was the perfect financial storm, and MBIA, formally the largest bond issuer in the United States, just barely survived. Suffering from heavy losses from 'bad' mortgages through Countrywide and BoA, the company's market capitalization dropped from $10 billion pre crisis to its current $2 billion valuation.
After the US Federal Reserve cut interest rates to record lows, the real estate market became the driving force of the economy. Looking to capitalize on the market, investment banks, driven by short-term profits, issued too many loans to low and moderate income borrowers in 2006-2007 to people buying homes, fulfilling their 'American dream'.
Investment banks starting providing loans to keep up with demand for home purchases, but the loans proved to be harmful, because it left them with very little equity in their property. Payments were deferred, and eventually, an enormous number of homeowners defaulted on their mortgage, which left the banks, and their bond issuers, with huge liabilities.
The MBIA settlement is a continuation of BoA's marathon payouts to regain credibility within the industry. In January the lender reached an $11.6 billion settlement with government mortgage agency Fanny Mae and in April BoA settled a class-action lawsuit by investors who said they were misled by around $350 billion mortgage investments from Countrywide.
Next Hurdle: NY Attorney General plans to sue
The same day it settled with MBIA , a fresh accusation against BoA came from New York Attorney General Eric Schneiderman for violating last year's national mortgage settlement by failing to process hundreds of refinancing requests in a timely manner.
Wells Fargo also allegedly did not carry out the requests on time.
The Attorney General cited complaints of 210 prompt-processing violations by Wells Fargo and 129 by BoA.
Last year the banks agreed to provide $25 billion in relief to homeowners to make reparations for foreclosure misconduct during the housing mortgage bubble which triggered the 2008 financial crisis.
You can share this story on social media: