Russia's Renova invests $400 mn in African solar energy
Published time: 30 May, 2013 11:00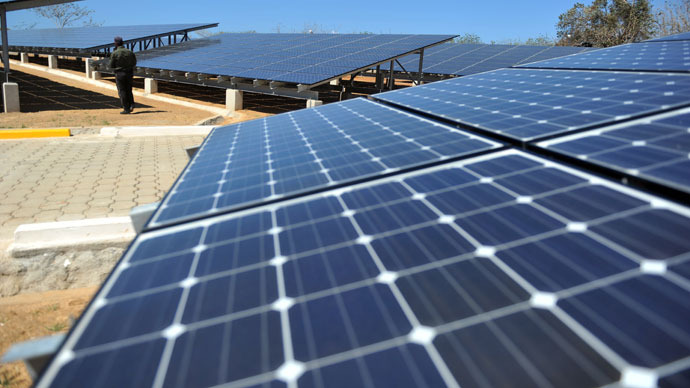 Avelar Energy - part of the Renova Group - intends to sell solar panels and build power stations in South Africa as the company shifts its markets from Europe to Africa and Asia.
Avelar plans to build its first power station in South Africa this year. It has signed its first $ 500,000 contract with the Dawn Group, which owns a network of logistics facilities. Avelar will be installing solar panels on the roof of their partners and sell them the generated energy. It will be the first Russian company investing in alternative energy production overseas.

By 2015 the company plans to build power plants with the Dawn Group with a 6 MW capacity worth $400mn. It also holding talks about cooperation with 20 other companies in the region, Vedomosti quotes the head of Avelar.

Avelar is part of Russia's leading investment group Renova owned by oligarch Viktor Vekselberg.  It produces solar panels in Chuvashia and has recently announced plans to wind down its operations in the EU and increase its presence in Russia, South Africa, India, Chile, Pakistan, and Indonesia.

Solar panels sales and direct supply of electricity are becoming more cost-effective than traditional generation, particularly in the sunny regions, the daily Vedomosti quotes Oleg Shutkin, analyst at the Association of Solar Energy.

The potential of solar energy in the countries of the so-called "sun belt" is estimated to reach 600 GW by 2020, an equivalent to three Russian power stations, oilru.com reports.