Rosnano investing in Russian Solar Energy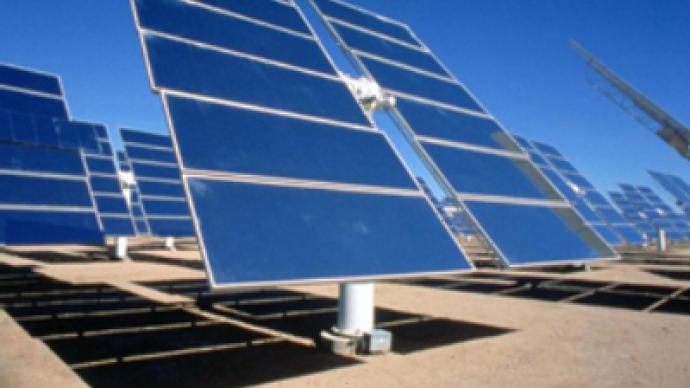 Rosnano is investing 1.29 Billion roubles for the construction of new generation solar power systems on the grounds of the Ioffe Physical Technical Institute in Saint Petersburg.
The 5.73 Billion rouble project will see Rosnano joined by co-investors German Module Solar AG and company Solar Stream which was established by technology developers. Furing the completion of the project it is expected that 3.15 billion roubles more investment will come from 3rd party investors.
Rosnano says the project will see the development of a full cycle of solar energy components.
"In the framework of the project, a full scale production will be created, including the cultivation nanostructures, chip production, module installation, production of sun tracking systems, and installation of solar photoelectric mountings."
Rosnano says as much as 85 megawatts a year could be generated using solar energy, and that by 2015 the project company will be generating 130 million Euro in Revenues.
Senior analyst at IFC Metropol, Sergey Bayden, believes the investment underlines the largely neglected potential of a solar industry in Russia.
"In spite of the fact that the potential of using solar power to a large degree is relevant to the regions of the North Caucasus, the seaboard, and south Siberia, the creation of a full-cycle production of solar batteries appear quite logical. Especially considering that in Russia a polysilicon manufacturing base already exists. Furthermore, the current deficit on the silicon market could give way to a surplus in the medium term, and therefore its use for the creation of an end product and not exports is warranted."
You can share this story on social media: