Sunny money: Solar-powered ATMs come to Siberia
Published time: 16 Jul, 2012 16:13
Edited time: 16 Jul, 2012 20:13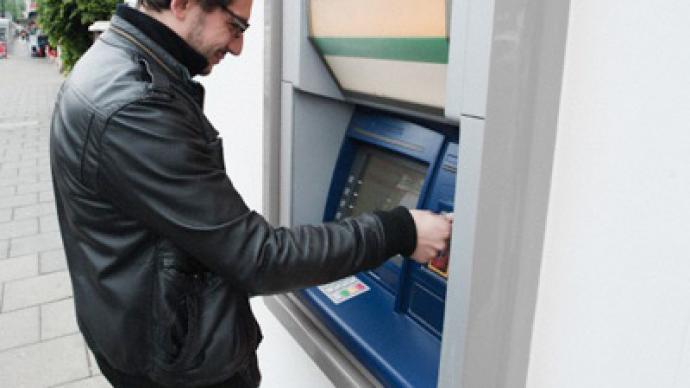 The first mobile solar-powered ATM has been installed in the Siberian region of Tuva, with many others looming.
­A solar-powered ATM looks like a regular cash dispenser; the only difference is that it draws energy from 16 solar batteries fixed on its roof.
The first of its kind in Russia, it is set to provide a major archeological expedition organized by Russia's geographical society, which is operating in Tuva, with banking services. As the expedition moves along its planned route the ATM will be moving with it.
The solar batteries for the ATM were produced in China and then assembled in Novosibirsk. The construction cost about $4,000. Its inventors hope solar-powered ATMs will gradually make bank operations available in every corner of Russia.
The Tuva Region has actively been using solar energy for several years, Interfax news agency reports. It helps solve such problems as high electricity prices and copes with decentralized power supply on more than 30 per cent of Tuva's territory.
Other countries which faced the same problem have also come up with solar-powered solutions. For example India provides ATMs to people in rural areas. There are already about 450 solar-powered ATMs, and they plan to install about 10,000 more within the next two years.