Alrosa looking to bring on Rio Tinto on Lomonosovskaya pipe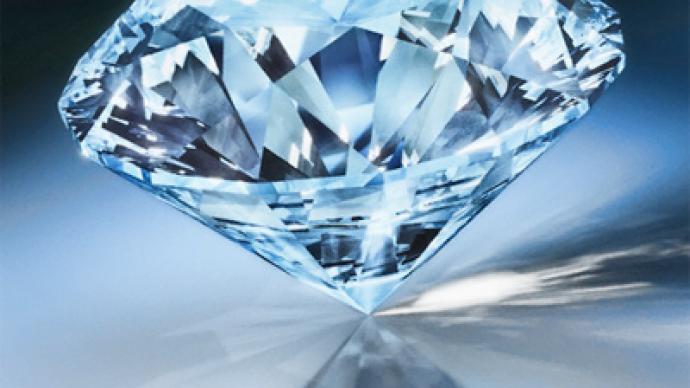 Leading Russian diamond producer Alrosa could offer 50% minus 1 share of Russian subsidiary Severalmaz to leading global miner Rio Tinto on December 28.
Alrosa says a December 28 meeting will discuss the sale for $250 million with an additional $135 investment to boost field production capacity to 2 million karats by 2015. Alrosa also notes that Severalmaz's core processing field, Lomonosovskaya pipe, needs total 7.3 billion roubles to reach the capacity level.  Alrosa's overall production output is over 30 million karats per year. The company is also to boost investment in its Timir iron ore field in Yakutia, and has sent proposals to a pool of potential investors. If the deal goes through Rio Tinto will become a Severalmaz co owner with rights to sell part of extracted diamonds from Lomonosovskaya pipe. Alrosa will keep its general director and Rio Tinto will have the rights to appoint its financial director. The mooted deal offers Alrosa acess to technology and skills, as well as additional financial resources according to Sergei Goryainov expert from Rough & Polished."Alrosa tried to apply different technologies of extraction at Lomonosovskaya pipe field and eventually choose an open pit mining technology The Lomonosovkaya pipe field is located in Arkhangelsky region on the side of the White Sea and an open pit way of extraction was no longer applicable after the field start flooding. Rio Tinto has an extensive experience in developing similar deposits."Alrosa has decided to sell Severalmaz following discussions with investment banks, valuing the asset at 10 billion – 12 billion roubles.The Lomonosov diamond field, discovered in 1980, contains 440 million tonnes of ore  and 220 million carats of diamonds, more than half of which are gem quality.