VTB to sell Rosbank stake to Societe Generale
Published time: 17 Dec, 2010 09:58
Edited time: 17 Dec, 2010 13:18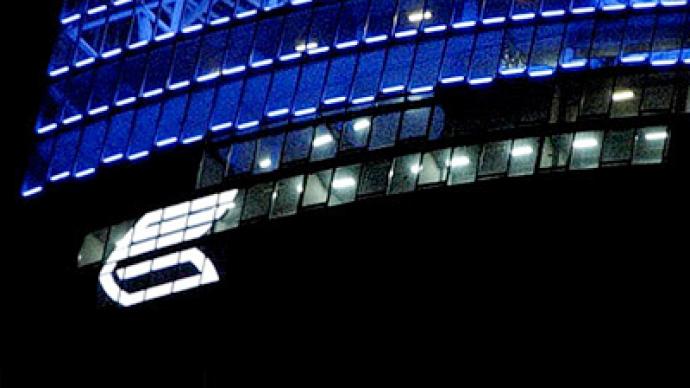 VTB president, Andrei Kostin has told minority shareholders that Russia's second largest bank will sell the stake in Rosbank it acquired from Vladimir Potanin's Interros to Societe Generale, the majority shareholder in Rosbank.
­
VTB bought a 19.28% stake in Rosbank from Interros earlier in December, without a price being disclosed.A supplementary share issue has since diluted that to 11.13%.Societe Generale owns more than 71% of Rosbank.
Speaking at a meeting with VTB minority shareholders on Thursday VTB president, Andrei Kostin, said agreement was reached with Societe Generale in Paris last week that it would buy the shares from VTB no later than 2012, with Kostin indicating that he believed the sale would take place in 2011.