Air-France-KLM: Austerity job cuts coming?
Published time: 21 May, 2012 12:36
Edited time: 21 May, 2012 16:38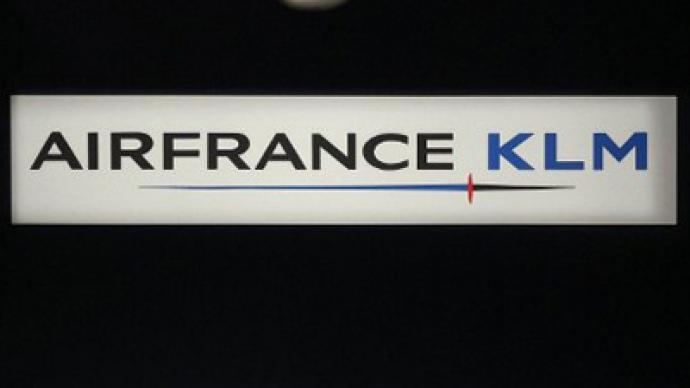 Air France-KLM has denied plans to slash 5,000 jobs by 2015 through a voluntary redundancy plan, as reported by the French daily Le Figaro.
­"For the moment there are absolutely no negotiations about possible job cuts, these are just rumors," an Air France-KLM spokeswoman told Reuters.
However, the company is unlikely to give up its cost-cutting plans, and the air carrier is keeping silent about job cuts may simply mean that no figures had so far been agreed.
Another news source, La Tribune said that up to 3,000 employees would go.
On Sunday, Le Figaro quoted a senior manager at Air France saying "We can't afford having staff who are surplus to requirements; it would be better to pay them to go."
About 800 people leave the company annually, but according to the Le Figaro report Air France-KLM wants to double that number with a voluntary redundancy plan that would be open to all staff members, including flight attendants and pilots.
Air France-KLM, the most indebted of Europe's large airlines, was earlier this month saying it needed deep cuts in labor costs as it struggles from fierce competition from low-cost rivals and record fuel prices.
Air France has already cut 4,000 jobs, including 1,800 who took voluntary redundancy after 2009.
Formed in 2004 from the French and Dutch flagship carriers, the airliner is confronting losses in its short-haul operations, leading to a wave of painful contract negotiations and strikes.
In early May, the company reaffirmed its cost cutting stance, warning politicians and trade unions that it would not give up plans to cut its bloated cost structure, saying that its survival was at stake.
So far, Air France-KLM has said it would try to avoid forced redundancies, but is calling for 20 per cent efficiency gains in the airline's network by 2014.
Air France-KLM posted a net loss of 368 million euro in the first quarter of the year, blaming high fuel costs and a continued drop in cargo for the cut in profits. The air carrier said revenue grew 6 per cent to 5.6 billion euro, but that was not enough to make up for smaller numbers in the income column.