Demand for fertilizers gives Acron fertile profits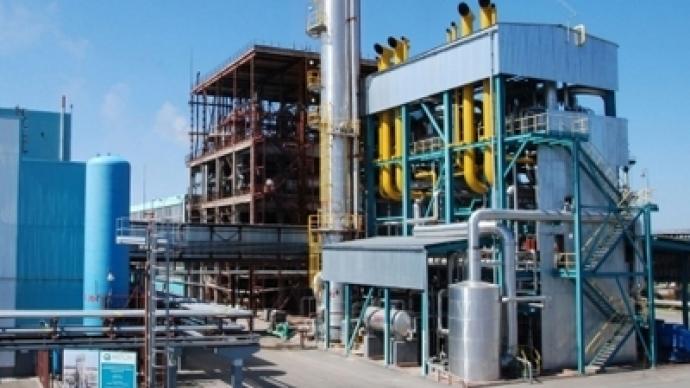 And that's just what's happening to leading Russian fertiliser producer Acron. The company has posted results for the first nine months of the year which show a 43% increase in revenues to 46.2 billion roubles.
­The net profit almost tripled to 10.4 billion roubles from 4.0 billion in the same period last year.
The company operates globally, and puts the good figures down to booming demand for nitrogen fertiliser in Asia and Latin America. 
Acron Chairman Alexander Popov Chairman says "the positive dynamics for global mineral fertiliser prices and the high operating rate at the Groups production facilities" were major factors driving the company's growth.

He added that the price dynamic for fertilisers shows "strong industry fundamentals."

Pavel Emelyantsev, analyst at InvestCafe says production decrease had adverse impact on Acron's financial results. "In the 3 Q the total Group production of nitrogen fertilisers fell by 10% while production of complex fertilisers surged by 5%. Nevertheless, price increases helped to sustain growth."

However he added that "the aggregate amount of the group's nitrogen fertiliser and complex fertilisers' production increased by 11% over the last 9M 2011 with Acron's core production facility Dorogobuzh provided the most output."

Emelyantsev says a significant improvement against the forecast "almost always leads to an increase in company's stock prices. This time is not an exception- Acron share price has grown by 3.8%."
The share prices went up soon after Acron's decision to increase its stake to 91% in the Dorogobuzh production facility by buying almost 12% of the shares from the joint venture with Yara International.

The deal signals a consolidation of Acron's assets and a simpler structure of assets in the parent company says Emelyantsev.