Abramovich may share Chukotka gold with BHP Billiton
Published time: 28 Jun, 2012 11:28
Edited time: 30 May, 2018 10:28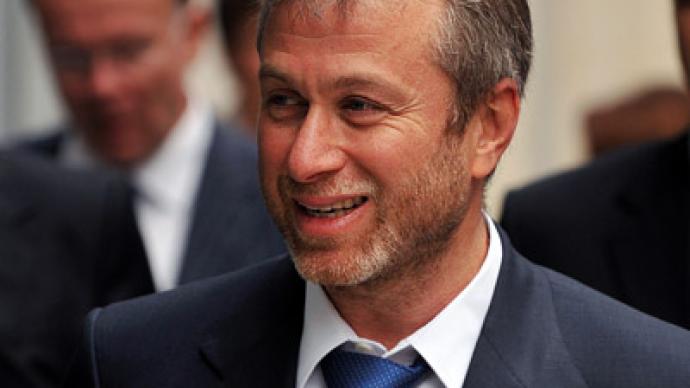 Russian billionaire Roman Abramovich is in talks with Anglo-Australian mining giant BHP Billiton (BHP) to set up a joint venture to develop the gold rich area in Russia's Far East.
­Abramovich's Millhouse group and Melbourne based BHP will develop the Baimsk block- reportedly one of the largest gold deposits in Russia's Chukotka region.
The estimated reserves of the Peschanka deposit total 27 million tons of copper and 1,600 tons (57 million ounces) of gold.
BHP may hold a 75 percent stake in the joint venture while Millhouse, which owns the rights to the area, may get a 25 percent stake.
Millhouse may get $1 billion from the deal that will be paid in several tranches.
The two companies may face problems with infrastructure and energy supply in the region, reports say the only nuclear power station in the area would be unable to deliver the necessary amount of electricity to the mining companies.
Millhouse and BHP Billiton may seal the deal by the end of the year but so far both the companies refused to comment on the venture.
Abromovich, who's wealth in 2011 was estimated at $13.4 billion by Forbes magazine, also owns Britain's' Chelsea football club, and the world's largest Yacht, the Eclipse.