Asian stocks sink after US orders arrest of senior Huawei executive in Canada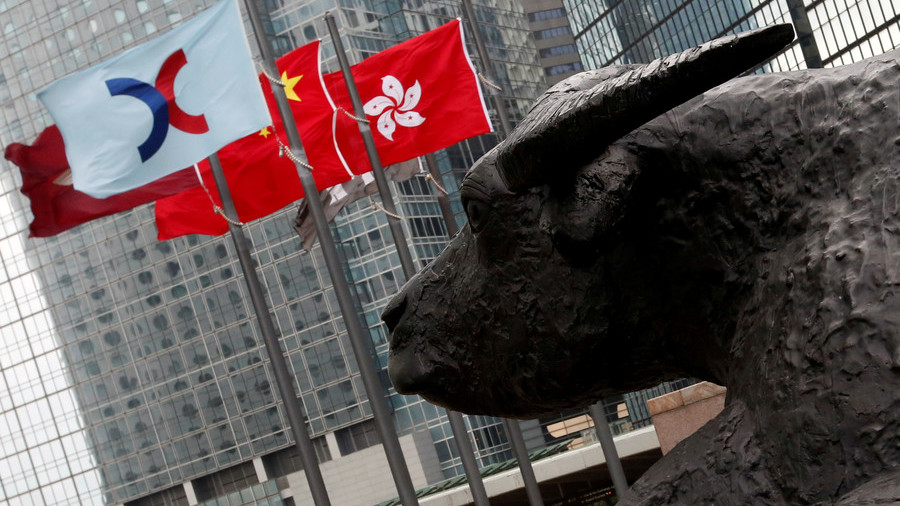 Major Asian stock markets plunged as much as 2.5 percent on Thursday after a senior Chinese executive was arrested in Canada, and is now facing extradition to the US. Investors fear an escalation of the US-China trade war.
The Shanghai Composite Index dropped 1.3 percent and Hong Kong's main index, the Hang Seng, lost 2.52 percent, as the two Asian stock markets closed on Thursday. Japan's Nikkei closed at the lowest level in more than a month, down 1.91 percent. Tech stocks took the biggest beating during the day.
Also on rt.com
Huawei finance chief arrested in Canada, faces extradition to US over Iran sanctions – report
The markets slumped right after Canadian law enforcement arrested Meng Wanzhou, Huawei's chief financial officer and board deputy chair. The executive was arrested at the request of the US for alleged violations of the trade embargo against Iran. China has demanded an explanation for the detention of its citizen from both the US and Canada, and her immediate release.
The arrest sparked fear among investors, who apparently see it as another sign that the truce in the trade war between Washington and Beijing is shaky.
READ MORE: Boom Bust asks what's the deal with US-China trade deal as Dow sinks 800 points
Markets initially reacted positively to last week's meeting between Donald Trump and Xi Jinping. However, investors' enthusiasm vanished after Trump's confusing tweets on the agreement and new warnings to China. On Tuesday, the Dow Jones index as well other major US indices, the S&P 500 and the tech-heavy Nasdaq, fell dramatically. The Dow dropped 799 points, or 3.1 percent, and the two others tumbled 3.2 and 3.8 percent respectively.
For more stories on economy & finance visit RT's business section