Power play: China wants to boost trade & energy cooperation with Russia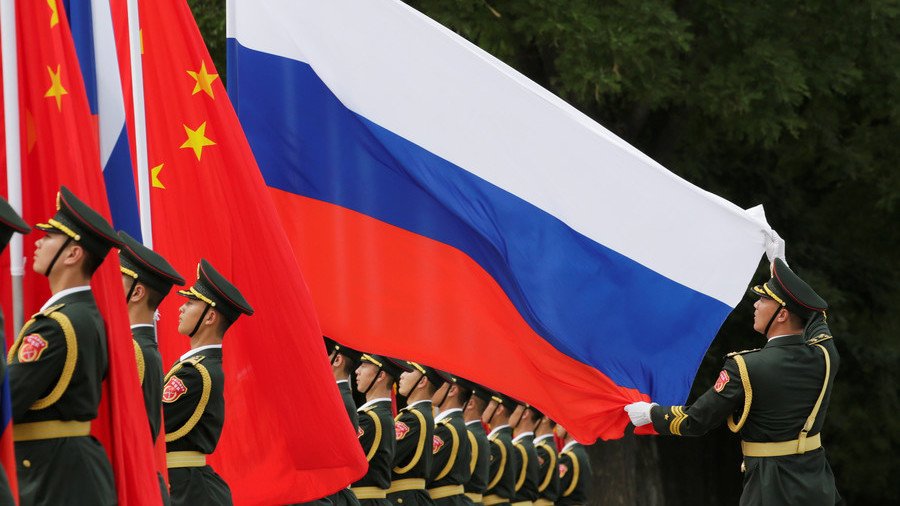 Chinese Prime Minister Li Keqiang said Beijing is ready to further develop economic ties with Russia, increasing bilateral trade and facilitating mutual access to each other's markets.
"China is ready to boost energy, innovation, finance and trade cooperation with Russia," Li Keqiang said during his meeting with Russian President Vladimir Putin at the ASEAN Summit in Singapore.
He noted that 2018 marks an important stage in high-level relations between China and Russia.
According to China's PM, the sides have a lot of opportunities for developing business cooperation.
Beijing is "interested in expanding the two countries' access to each other's markets," Keqiang added.
READ MORE: Russia & China gradually ditching US dollar in favor of domestic currencies as trade booms
China is Russia's largest trading partner, accounting for 15 percent of Russian international trade in 2017. The volume of trade between the countries has been rapidly growing and is expected to reach $100 billion this year, according to the Russian president.
Putin said earlier that Moscow seeks to double the figure in the next six years.
Moscow and Beijing are also promoting settlements in rubles and yuan, bypassing the US dollar and other Western currencies. Last year, nine percent of payments for supplies from Russia to China were made in rubles; Russian companies paid for 15 percent of Chinese imports in yuan.
READ MORE: Russia to become China's top supplier of gas soon
Russia is also China's top energy supplier, surpassing Saudi Arabia in oil exports to the country. Demand for Russian gas supplies is also on the rise in China, and by 2035 could reach 80 – 100 billion cubic meters a year. The sides have almost finished the construction of the Power of Siberia pipeline. One of the world's longest gas pipelines, it will deliver natural gas from Russia to China. Supplies are expected to start by the end of next year. Initial volumes will stand at 5 billion cubic meters; reaching 38 billion cubic meters per year by 2024.The sides are now getting ready to ink a contract on another major pipeline.
For more stories on economy & finance visit RT's business section
You can share this story on social media: